I've been getting like sniffles, blocked noses and sore throats that only last for a few days then symptoms go away. I tend to eat seafood about 3-5 times a week and red meat on every other day. I tend to avoid overcooking by baking these in the oven and cook to the point of just doneness upto 20-30 more red meats and 10-30 minutes for seafood depending on what they are. I tend to cook red meat little more thoroughly though. I suspect maybe a immune responce to bugs from these foods but the symptoms dont seem to match with those of food poisoning so what could it be? I dont get these very often BTW. Could it be a low carb thing and thyroid is reacting?
Get FREE instant access to our Paleo For Beginners Guide & 15 FREE Recipes!
on October 17, 2014
at 03:09 AM
on October 20, 2014
at 06:04 AM
That is how I react to dairy and sugar (especially the sore throat part). Have you been eating those when this happens to you?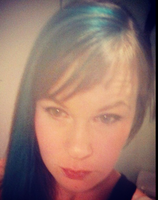 on October 18, 2014
at 08:20 PM
I got this too when going very low carb. Looking back it seems like it had something to do with my adrenals and electrolyte balance. If I cheat and gorge on sugary carbs I also feel like I'm coming down with a cold. Maybe something to do with low blood sugar.
Sign in to Your PaleoHacks Account