Hack my lipid profile (yes, another one...)
Answered on January 17, 2016
Created November 15, 2011 at 5:21 PM
I know these posts pop up almost daily but I just received my results and the fat-phobic part of me that I've worked hard at leaving behind is going crazy. I'm hoping to get some feedback on how I might go about bringing down my LDL a bit.
Age 31, Weight 135lbs
Cholesterol, Total   297 High mg/dL   100 ??? 199
Triglycerides        73 mg/dL         0 ??? 149
HDL Cholesterol      103 mg/dL        >39
VLDL Cholesterol Cal 15 mg/dL         5 ??? 40
LDL Cholesterol Calc 179 High mg/dL   0 ??? 99
T. Chol/HDL Ratio    2.9 ratio units  0.0 ??? 5.0
Estimated CHD Risk  <0.5 times avg.   0.0 ??? 1.0

Up until about one year ago, my diet primarily consisted of oats, chicken, turkey, fruit, and other foods considered "mainstream healthy." My lipid profile at that point was LDL (calculated) 117, HDL 56, trigs 79.
Since then, my main modification has been to replace most of the poultry with grass feed beef. My fruit intake is less than it was and I eat no grains, no oils, almost not dairy, no cheating. I also added three pastured eggs daily.
I supplement 5000IU D3, 100mcg K2 MK-7, a tocotrienol E supplement and 200mg Magnesium.
My activity level at both draws was fairly low.
Any ideas, opinions, etc. are appreciated.
Views




3.9K

Last Activity




1342D AGO
Get FREE instant access to our Paleo For Beginners Guide & 15 FREE Recipes!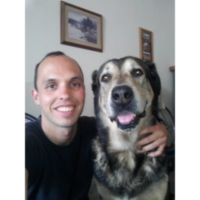 on November 15, 2011
at 05:31 PM
Looks really good actually. LDL is 156 using the Iranian calculation. If you're not eating a ton of butter and cream, there's not going to be much you can do to lower it anyway. I'd nuke the E supplementation since it's in the eggs and the form you're taking isn't really something we should encounter in large amounts.
I would recommend that at the very least you start walking a few miles a day for health. It'll keep triglycerides under 50 and decrease all-cause mortality (provided that you look both ways before crossing the street) significantly.
on November 16, 2011
at 01:24 AM
on January 17, 2016
at 02:20 PM
I think your total cholesterol and LDL numbers are of concern. 
Google "Differences in coronary mortality can be explained by differences in cholesterol and saturated fat intakes in 40 countries but not in France and Finland. A paradox."
You need to determine which side of the French Paradox you are on. 
Sign in to Your PaleoHacks Account