I'm asking on behalf of my girlfriend.
She is 100% Paleo however she has constant stomach issues when eating fat, as well as carbs (vegetables or fruit) in any amount.
Examples would be olive oil on a salad, avocado with steak etc. She has had a pretty messed up diet in the past before she meet me as well she does have Celiac disease. She has noticed huge improvements once I managed to get her to cut out all the "gluten free crap" out of her diet.
However, still she is having issues I have her taking "Now Foods Super Enzyme" with her meals at about 5 per meal. (As directed by Robb Wolf in a pod cast or two) feels nothing in her stomach with regards to temp/heat or warmth.
I'm pretty much at a loss I don't like not having the answers and I was hoping someone else has had similar issues with a solution. Or even a possible solution.
She has had a lot of issues in the past with Soy, Rice, low calorie intake (one meal a day) excessive caffeine intake. (She is on her third day of being caffeine free) There is most likely some adrenal fatigue as she has a hard time sleeping as well as over training which is all on the mend.
The only thing which I know has shown some benefit with people with autoimmune disease is cutting out nightshades/eggs. She does enjoy eggs, and very very rarely goes for nightshades, (Tomato, peppers)
Any advice on if should slow cook all meals to make them easier to digest or anything else will be great!
Thank you in advance Ryan
Views




2.1K

Last Activity




1709D AGO
Get FREE instant access to our Paleo For Beginners Guide & 15 FREE Recipes!
on April 14, 2011
at 10:22 PM
Sounds like she needs to heal her gut which is the specialty of Dr. Art Ayers at http://coolinginflammation.blogspot.com/ Take at look at the third posting down from the front page entitled Autoimmune Diseases, Bacteria and GALT (Gut Associated Immune System) and look at listings for gut flora and gut dysbiosis.
Almost all his research has to do with healing the gut.
He talks about taking inulin...things like fresh jicama, artichokes, jerusalem artichokes, chicory and burdock root as being fiborous that ferments in the gut. The latter two are available online. I have only seen fresh burdock root one time in my local grocery store.
Also kombacha fermented is great.
I can also suggest a 50 billion culture probiotic to get some good flora back into her digestive track. Be sure the one she gets from a health food store is refrigerated.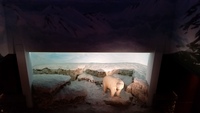 on April 14, 2011
at 10:13 PM
one thing you might consider is taking a while to cut out all coffee and alcohol and during that time do a few things: eat some raw garlic once a day as it can effectively bulldoze h. pylori and some other buggers that might be bothering her stomach. Also eat some fermented food during this time (i couldn't tell if she had a dairy issue or if that was ok) like full fat plain yogurt or sauerkraut. Add some long term probiotic supplementation too.
I would do the garlic for about 5 days or so, and make sure you chop it then wait 15 minutes or so, otherwise it will burn like hell going down. Raw garlic sometimes slightly bothers my stomach immediately after I eat some, but the benefits are pretty strong and the unpleasantness doesn't last very long. Have a chaser ready.
Coffee, particularly on an empty stomach, can be a big problem for some people.
edit: sorry, just reread and noticed the caffeine thing, yeah caffeine, more so coffee than tea, can be a real issue for women for some reason. my Grind and Brew ruined my life, I drink way too much coffee these days, but, but it's so good...
on April 14, 2011
at 09:58 PM
Has she tried betaine HCL? She might have low stomach acid and that means that the food arrives in the intestine without the benefit of the stomach's full digestion. I had great success with taking this after meals.
Oh, also the temp warmth thing isn't in regards to the NOW Enzymes, it's HCL that Robb is talking about.
Sign in to Your PaleoHacks Account