Selenium and Diabetes/Insulin Resistance
Answered on September 12, 2014
Created March 09, 2013 at 6:26 PM
A while back I saw a user on this site (Travis Culp I believe) post the following study:
"Effects of long-term selenium supplementation on the incidence of type 2 diabetes: a randomized trial"
From the abstract: "During an average follow-up of 7.7 years (SD, 2.7), type 2 diabetes developed in 58 selenium recipients and 39 placebo recipients". "An exposure-response gradient was found across tertiles of baseline plasma selenium level, with a statistically significantly increased risk for type 2 diabetes in the highest tertile of baseline plasma selenium level".
The study found 200 ug/d of selenium significantly increase diabetes risk. The SELECT trial, another double blind RCT, noted a similar observation:
http://jama.jamanetwork.com/article.aspx?articleid=183163
Among subjects taking 200 ug/d of selenium, risk of type 2 diabetes was non-significantly higher (p=0.16, so it was close to significant).
200 ug is more than triple the RDA, so this could be a result of selenium toxicity. I guess my question is: should we be wary of excessive selenium intake? Are there factors present (or missing) in these studies that affect how the body handles selenium?
EDIT
Additional question: The form in both studies was selenomethionine. Is selenomethionine potentially a worse form of selenium?
Views




3.1K

Last Activity




1552D AGO
Get FREE instant access to our Paleo For Beginners Guide & 15 FREE Recipes!
on March 09, 2013
at 10:11 PM
One observation from the first study (Effects of Long-Term Selenium Supplementation on the Incidence of Type 2 Diabetes) is the original supplement supplier was replaced in 1995, just before the study completed in 1996. Curious.
Background
The intervention agent was 200 ??g of selenium daily, supplied in a 0.5-g, high-selenium baker's yeast tablet provided by Nutrition 21 (La Jolla, California) through 1995 and by Cypress Systems (Fresno, California) thereafter.
Plasma selenium and risk of dysglycemia in an elderly French population: results from the prospective Epidemiology of Vascular Ageing Study is a more recent study that references the two in your question that attempts to add more to the conflicting data. They observed a protective effect of plasma selenium in men but not in women.
A preventive role of selenium on the risk of diabetes has been reported and ascribed to the "insulin-like" activity of selenium and the antioxidant properties of the selenoenzymes. By contrast, data from cross-sectional studies and clinical trials have suggested an adverse effect of high selenium status and selenium supplementation on type-2 diabetes risk.
It doesn't seem like a very strong study, but it might be an interesting read and it does offer an additional interpretation of the two studies in your question.
The effect of long-term selenium supplementation as a single nutrient on the incidence of type 2 diabetes was also investigated by Stranges et al. [11]. Their secondary analysis of the Nutritional Prevention of Cancer randomized trial showed a higher cumulative incidence of type 2 diabetes during 7.7 years of follow-up in participants receiving selenium (200 ??g/day as high-selenium yeast) than in those receiving placebo. Interestingly, when results were examined by tertile of baseline plasma selenium, the increased risk was only observed in the top tertile (mean baseline plasma selenium >1.54 ??mol/L). It should be noted that the median concentration of selenium in the highest tertile of our study was 1.32 ??mol/L, equivalent to their lowest tertile (??? 1.33 ??mol/L). It is of course well known that selenium intakes in France, and more generally in Europe, are considerably lower than in the United States [18,19]. Thus, it is possible that the difference between our results and those of Stranges could be partly explained by a selenium-status effect. Another point for consideration is that in this secondary analysis of the Nutritional Prevention of Cancer trial, the diabetes cases were not identified through measurement of fasting blood glucose, but were based on self-report and medical records. To our knowledge, our study is the first prospective observational study to show that healthy elderly men with baseline plasma selenium between 1.19-1.97 ??mol/L had a significantly lower risk of developing dysglycemia over a 9-year follow-up period compared to those with plasma selenium concentration below 1.00 ??mol/L. This suggests that optimal levels of selenium may reduce the risk of developing hyperglycemia or type 2 diabetes in men.
So, it seems to support some issue with supplementation vs. food source, as Travis suggested.
on March 09, 2013
at 07:00 PM
I live in Finland and eat plenty of lamb kidneys just cause our soil is very selenium poor. Kidneys are best source of minerals. I often eat brazil nuts too but i prefer meats and offal. :) Richest local source of selenium in the country are actually reindeer kidneys.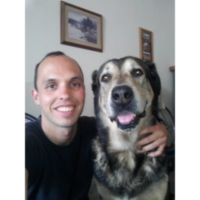 on March 09, 2013
at 06:49 PM
200mcg is a pretty standard dose sold as supplements. It's difficult to tell if it's the selenomethione form or if it's the total amount that's causing that (or if it's just an anomaly and totally unrelated). I kind of doubt it's selenium itself since, at least on paper, I ate 200-something mcg yesterday with no seafood. I'd be quite surprised if there were a positive between seafood and diabetes: http://www.sciencedirect.com/science/article/pii/S1262363607700800 Like most minerals, our
I'm also leery of radium-rich Brazil nuts eaten frequently, for what it's worth. I suspect that a balanced diet comprised of various nutritious foods will supply sufficient selenium. I think people assume that it's as rare as iodide often is, but that doesn't appear to be the case. If I lived in an area like New Zealand, which is known to be low in it, I would be a bit more concerned though.
Sign in to Your PaleoHacks Account