Have You Reversed a Mental Illness with Food?
Answered on August 19, 2014
Created August 26, 2013 at 9:06 AM
I'm a clinician looking for testimonials from those whose mental health condition may have resolved itself in part thanks to changes in diet.
Particularly those who have been diagnosed with a "mental disorder" in the past such as ADHD, Bipolar/Mania, Psychosis or Schizophrenia, Major Depression, or General Anxiety.
If this is you, tell us your story! I'm preparing for a series of talks and would like to include personal accounts along with the research.
Get FREE instant access to our Paleo For Beginners Guide & 15 FREE Recipes!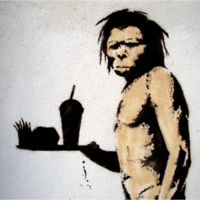 on August 26, 2013
at 04:09 PM
ADHD since I was a little boy, now 28
I wouldn't say it's "cured" but then I am only about a month into this and only very recently got strict about it so we'll see how far it goes. I'm not going ketogenic but will consider testing it for a few weeks to a month in the future since I've read of the amazing benefits that can have for neurological disorders. I have gradually reduced carbs and eliminated wheat and almost all other processed foods, and taken other "Paleo" steps. The ADHD fix, of course, is almost a side effect of my whole life improving. I'm even putting on a little weight and my IBS is better - been 6'2" and 135 lbs for a couple years and worried. Already almost hitting 140 lbs.
I've noticed marked improvements already and I'm consuming less coffee/tea and further reducing my use of methylphenidate. I've been cutting back on the Ritalin for years but finally feel like I might completely eliminate it. Ironically, my main concern is the constipation I experience when I miss my morning dose, and Palo may fix that as well.
on August 26, 2013
at 07:57 PM
I suffered from severe depression for over a decade--tried numerous anti-depressants + sleep aids. They always worked for a while and then by 6 month mark became useless. I eventually stopped taking them and resigned myself for a long life, fighting the despair. After eating a paleo diet and implementing a strength training routine for the past year, I feel like a totally new person. My mood is stable--shit has happened in my life, but it seems incredibly manageable. The dark, morose woman has been replaced with a vivacious and laughter-loving individual. I really do think that my addiction to sugar, gluten, and diet soda was really messing with me. I am angry that it was easy as changing my diet--if I had known this sooner, it maybe would have saved me some of the internal pain that I experienced.
Sign in to Your PaleoHacks Account