Deleted deleted deleted
Commented on December 23, 2014
Created September 13, 2013 at 12:28 AM
Deleted
Get FREE instant access to our Paleo For Beginners Guide & 15 FREE Recipes!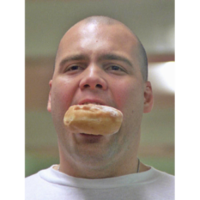 on September 14, 2013
at 02:44 AM
You might have primary hypogonadism, I.e low test levels, but that's just a small remote possibility. But that being said how do you quantified low or high sex drive. I first got laid when I was 12. However didn't care about sex Til 25. For me it's a psychological component. As a professional athlete come pre season I'd turn off some switch and for the most part was over them, didn't phase me I was too I to my stuff. Season over in the summer I'd have a girlfriend usually.
Don't trip buddy... Try not to be old to quick. Bench lift heavy stuff, but correctly but remember your biggest muscle is your brain. Read/study be cultivated, be complete and you'll be your best
on September 13, 2013
at 01:53 AM
Are you for real? Your 14! Even reading that question...sorry but I have a son who's 3 years younger and still gets tucked into bed and kissed goodnight! You want someone to help you? Stop stressing you're body, you need all the energy to grow!
on September 13, 2013
at 12:53 AM
Are you refilling your glycogen stores after lifting with paleo carbs (sweet potatoes, yams, plantains, white rice, pumpkin, bananas, etc)? If you are pushing some heavy weights around, low-carb paleo is not a good idea. Too low carb + too much physical activity will fatigue/stress your body, which in turn can lower your testosterone levels.
Sign in to Your PaleoHacks Account