I have a couple tablespoons of cream in my coffee every morning, and i just discovered the awesomeness of pouring some cream over frozen blueberries. I'm not overweight at all, I'm very active, and don't really consume anything else that is not pure paleo.
,
Views




3.6K

Last Activity




1913D AGO
Get FREE instant access to our Paleo For Beginners Guide & 15 FREE Recipes!
on September 13, 2013
at 03:23 PM
Good question. I used to ask myself the same thing.
I'm a big proponent of skipping breakfast and having only lunch + dinner. But being active, I've found that to keep energized at my work, I need an infusion of energy during that time. I do this by adding 1/2 cup of half&half (10%) cream to my 6am coffee and again to my 10am coffee. That cup of cream provides the following nutritional boost

    Energy: 314.6kcal
    Protein: 7.2g
    Carbs: 10.4g
    Lipids: 27.8g

This may not work for everyone, but after 1 1/2 years, and considering my 155lbs frame, I can report that it has not had any detrimental effects on my 6-pack :) (that's my proud face right there)... and keeps away any hunger pangs till lunch (even till dinner sometimes). Coffee purist will balk at my ritual... but I quite like it.
I also make my own yogurt with 10% cream only. Yeah, I'm a big fan of cream.
Stéphane.
on September 13, 2013
at 03:02 PM
Since it's mostly fat it won't have much sugar and protein in it, which are generally offensive to sensitive people (lactose and casein). So, like butter, I think it's okay if not over consumed.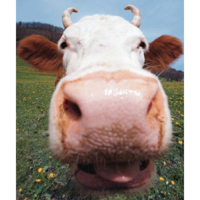 on September 12, 2013
at 08:03 PM
No problem from my point of view.
Sign in to Your PaleoHacks Account