curious as to HOW important this reaction is to whey (dont get mad! see explanation inside)
Answered on September 17, 2013
Created September 17, 2013 at 4:40 PM
i got a big thing of whey protein because it had been lauded so many times (i know it's not paleo!) and i heard if you have a dairy reaction, whey might not affect you, so i figured i'd give it a shot. well, i get the slight sniffles/runny nose after i've had it. i won't continue to BUY whey, but i'm low on funds and have about half a big tub left. so i wonder, is it worth it continue having it (until i finish the bottle and get a differnt type of non dairy/soy/gluten shake)? how serious is a "side effect" of runny nose, is it indiciative of a lot of inflammation or something, or no big deal? i have autoommunes like celiac, MS (fairly newly diagnosed) and MAYBE PCOS (but really i think it was just insulin resistance and really low progesterone messing up my periods, now thanks to paleo theyre back to normal) but i feel pretty great in general! thank you
Views




1.5K

Last Activity




2220D AGO
Get FREE instant access to our Paleo For Beginners Guide & 15 FREE Recipes!
on September 17, 2013
at 11:58 PM
Runny nose is frequently a sign of an allergic reaction, which can become worse if you keep being subjected to the product causing it.
Here's what you could do: stop taking the product for two weeks and see if your runny nose symptom disappears. If it does, I suggest getting rid of the rest of the product.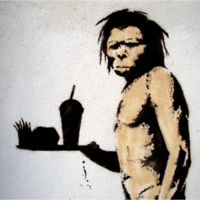 on September 17, 2013
at 07:39 PM
Sorry to answer with a question but why use protein powder? I'm just curious why some people eating Paleo still use the powder. It's not a rhetorical question, I'm honestly curious. I know it's not the response you want...
on September 17, 2013
at 07:31 PM
@abb32464, i got an email that you wrote a comment, but it's not showing up here :( so i can't see it, sorry!
Sign in to Your PaleoHacks Account