Hi Everyone! This is my first time posting and I just want to get some feedback about what's going on to my body because I guess I'm a bit frustrated with what's going on. Anyway, I've been doing crossfit for about 10 weeks now, 3-4 times a week, with every day inbetween doing multiple rounds of tabata and HIIT workouts that last 20-30 minutes. Before this, I did intense kickboxing workouts 5-6 days a week for around an hour a day. My diet is pretty good, with a mix of Paleo/Clean eating. A typical day's worth of food would be like 2 eggs and 2 strips of bacon in the morning Coffee w/ honey, a splash of half and half Chicken/canned corn/avocado/tomato/lettuce salad for lunch 1-2 scoops of protein powder + almond milk post crossfit workouts a can of tunafish/salmon for dinner. frozen blueberries after dinner My BMR is around 1500 and I eat around there or 1600 everyday depending on the day. I'll have cheat days on the weekends but I'm always below my "TDEE" which is around 1800 to 2200 depending on the days that I workout vs don't work out. Even with all of this, my pant's have become super tight and I've started gaining a donut around my midsection which I definitely did not have before. My thighs are a lot thicker too. I know that with the intense weight training, my thighs will get larger, but I???m getting kind of confused as to why my fat hasn???t decreased at all. Is it that I???m overtraining? Over eating? Not training enough? Not enough cardio? Haven???t been doing crossfit for long enough? Could you guys help me troubleshoot? Many thanks!!
Views




2.7K

Last Activity




1778D AGO
Get FREE instant access to our Paleo For Beginners Guide & 15 FREE Recipes!
on July 13, 2014
at 10:34 PM
IMO, too much canned food. High sodium retains water. I agree also , you may be overtraining and not giving your body time to heal and it's considering itself injured and holding all calories.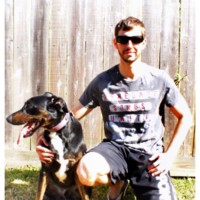 on March 26, 2014
at 06:58 PM
Eat more! Crossfit 4xweek = Eat more carbs post workout and increase your calories overall.
on March 26, 2014
at 01:45 PM
Doing high intensity workouts almost every day (what it sounds like you're doing?) is a lot. Your body needs time to recoup and rebuild. Many people do "3 days on 1 day off", I do every other day. Your off days should really be off days, no high intensity work. If you need to get up and do something, go for a long walk. Also make sure you are getting enough sleep. If you don't sleep more than 6-7 hours per night, try to nap on the weekends or off days.
Fat loss is triggered by either brief, high-intensity workouts, or long, low-intensity workouts. Crossfit definitely counts as the former, you may need some of the latter. I lost about 28 pounds doing Crossfit 3-4x per week and besides that doing a lot of walking, I was commuting on public transport and would go for 1-2 mile walks on weekends.
Getting leaner while working out a lot is actually harder than it sounds. When you do big exercise every day your body wants to store fuel for the next adventure and may bulk up. Most of the regulars at my Crossfit gym have a bit of body fat on them in addition to the extra muscle.
Typing everything you eat into FitDay or similar is a hassle, but I'd do it for a couple of weeks to make sure you're eating what you think you're eating. It's sometimes easy to overeat, especially things like nuts and fruit.
Some people find that going low carb can trigger weight loss, it worked for me, I ate less than 25g of carbs for about 2 months and lost weight and fat. I found this to be unsustainable after that though, I would crash after my workouts and they got harder and harder because I think I just got too depleted. I eventually added back carbs and gained back a little weight but am still happy with my body composition. You could try eating more fat and less carbs for a while, and go completely sugar free (including alcohol) for 2-3 weeks and see what happens there. Some people at my gym have lost weight suddenly by dropping all sugars and alcohols for 30 days.
Good luck!
Sign in to Your PaleoHacks Account