(Okay, so not as sexy as "Hack my Vagina", but I knew it might get more attention than "Hack my Menstrual Cramps.") ;-)
I am stumped.
I've had severe cramping for the first day or two of my cycle all my menstruating life, except when I was on the Pill for 20+ years. So from age 13-20 and from age 43-48 I have been dealing with this pain in the *.
I've done 400 mg Mag Citrate plus 1000 mg Krill Oil (for the last 8 months), plus 50 mg Zinc Picolinate (for the last 7 weeks) and I am still dealing with severe monthly cramping that 400 mg Ibuprofen has a hard time reducing completely.
A shot of whiskey works wonders, but I'm really not interested in drinking a lot during my menstrual cycle. (Though I am starting to get fond of whiskey & cream...) :P
48 yrs old, 26-28 day cycle, no hormonal birth control, normal weight.
I eat a varied 99% clean, Lacto-Paleo diet (over 1 year now), liver & gelatin weekly, D supplemented to ~ 80-90 ng/ml.
Prior to Paleo, I was eating WAP-style for 2 years and mostly whole foods prior to that. I was a lacto-vegetarian for 14 years, (but not until I was 18 years old.)
About 60-100 g/carbs/day.
All organic, grass-fed, yada, yada...
No parabens, minimized BPA, etc...
I likely have about 4 more years until menopause, (according to my Mom's experience.) I'd really like to get off the drugs (& alcohol) and enjoy my menses while I can, YKWIM? (OK, maybe not, haha!)
Can you help me?
Views




7K

Last Activity




1707D AGO
Get FREE instant access to our Paleo For Beginners Guide & 15 FREE Recipes!
on May 20, 2015
at 02:29 AM
Well, it took me until age 52, but I have finally sorted out these cramps once and for all!
i went zero carb 6 weeks ago and cut out all plant foods.  NO CRAMPS this cycle!  
From what I can gather, looking at my diet over the years, the culprit for me is OXALATES.  
I was always a big tea, peanut and chocolate person when I was vlc.  Also a fan of Swiss chard and spinch.  Now that these are out of my diet, my period is lighter and not painful at all.
So glad I persisted in my dietary journey.
on November 09, 2011
at 12:23 PM
I'm sorry you haven't found the answer yet! I haven't either. Zinc supplementation appears to have wiped out my pre-menstrual physical issues (yay no fatigue!) but I still get severe cramps for about two days when my period is really heavy. I was able to control it with considerably less mefenamic acid than before, but I'd rather not be so dependent on NSAIDs. I might try the whiskey and cream route. Do you think they'll let me drink bourbon at work? It's medication! ;)
I also tried VLC for a couple months to no avail. GLA supplementation, fish oil supplementation, etc. never worked, either. I've given up caffeine and dairy in the past with still no change. I had an ultrasound recently and nothing is wrong. I've also had the same cramps since I was a teenager. Exercise doesn't help. Losing 40 pounds didn't help. Arrgh!
It could just be that no amount of good health or nutrition is going to make it not hurt when your uterus contracts to shed uterine lining or pass clots. That would be really unfortunate, and, like you say, I don't hear about this in hunter-gatherer women, so it seems like a modern issue. Then again, hunter-gatherer women probably didn't have their hormones all messed up by the time they were adolescent from eating SAD foods.
Also, I'd wager a lot of primitive women got pregnant early on. Pregnancy can change lots of things. I've never been pregnant. My mother said her cramps stopped entirely after she had her first child and never came back.
I'm just going to make a list of more options people mentioned in this thread:
whiskey
vitamin C & E supplementation (in conjunction with n-3 supplementation?)
chlorophyll supplementation
iodine supplementation
hormonal imbalance? how would you correct this without taking hormones?
on November 04, 2011
at 11:57 PM
do you exercise? have you had your hormones tested? are you familiar with/aware of perimenopause? my wild guess is estrogen dominance due to less progesterone. a lack of exercise makes it worse. what is your animal fat intake? many people need cholesterol from animals to make hormones. you could need more than you think.
on November 04, 2011
at 11:26 PM
have you had an ultrasound to see if you by any chance have fibroids?
i've been very athletic my whole life, horrific cramps, throwing up, and heavy periods from the first one until i went on b.c. the pill definitely was a huge win as it helped the cramps, light ones for a day, and the flow, normal for the first couple of days then lightening up tremendously when it was time to start the next pack - little to no bleeding by the time i started the next pack. i felt normal.
i went off for a year as an experiment, thinking "hey i'll give my body a break" and pretty much it turned out to be the worst idea ever. heavy heavy heavy bleeding, cramps that would cause me to double over, the whole bit and it kept getting worse. went back on the pill and had trouble re-adjusting so an ultrasound for me. viola! three fibroids that weren't there before. i've been trying non-invasive treatments and have another ultrasound scheduled in the next few weeks to see if there has been any shrinkage, as my cramps are better but the flow is still unpredictable. if they haven't shrunk i'll more than likely have them removed so get things back on track. hopefully.
what i've had to do was take two naproxen every 8 hours two days before my period is officially to start, i still get pain but definitely these soothe the cramps beast, and keep that regimen up for about 4-days total as then it's just little cramps. i tried everything under the sun naturally, this was the only thing that worked. also: hot toddy's. my pup as a mock hot water bottle. heating pad. due to the bleeding lots of iron rich food.
i'm healthy in the paleo/primal realm, higher carb and some dairy due to my sporto activities and lifting schedule. low on the caffeine intake, umm.. i think that's it..
on November 04, 2011
at 10:59 PM
on November 04, 2011
at 04:05 PM
No ideas from me but I'll be following this thread. The only thing that ever killed my menstrual cramps (I've had them ever since I got my period 12 years ago and never taken birth control) was eating VLC, which made me feel crappy in lots of other ways, so I don't anymore. The good news is that even though I still have pretty painful cramps for two days a month I have to manage with ibuprofin and heating pads, my periods are not otherwise debilitating like they were before - used to be exhausted, have IBS flares, feel like I had the flu, have awful bladder pains, throw up, etc.
I guess I've gotten used to the pain, I don't mind it much.
I've taken magnesium daily and noticed no difference. Caffeine ABSOLUTELY makes mine worse. I've never taken CLO more than a couple times per month, or otherwise supped retinol.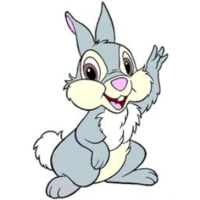 on November 04, 2011
at 03:38 PM
Hey Dragonfly - I have the exact same thing! And because of the severe pain I never went off my bc for more than 2 months from the age of 17. I am very interested in the responses that you get here - I am now (after having a child) using mirena and having great results with that - but I know that it is not a long-term solution (but for me it is way better than 2 days of really life-altering pain). And for those who doubt the pain - it really is life-altering in the sense that I can't do daily things like go to work or even concentrate.
I have been to numerous obgyns that have told me the range of things from:
'hang in there'
'oh c'mon the pains not THAT bad' -ass face MALE doctor
'it must be polyps' - really? i've had polyps since i was 11??????
'you are going to need a hysterectomy' - this was my fave - i was 22!
on November 04, 2011
at 01:47 PM
I can't explain why this works for me, but after a lifetime of the same symptoms as yours someone recommended I try chlorophyll. I take one or two Chloroxygen a day, every day, and it works. When I'm not so good about taking them, the cramps come back.
on November 04, 2011
at 12:47 PM
I asked my OB/GYN about something similar. I used to never get cramps or really any symptoms, but over the past few years, they've been getting more and more severe. She told me it was because "your body will change as you get older." I'm 28 and I don't buy it (I also got a new OB/GYN, but it seems they all learned from the same book).
I've found that cramps/symptoms are the least severe when I exercise regularly, almost daily. In high school, I ran CC and track. Summertime (when I slacked off) is really the only time I got any cramps and they were minor. College, same type of deal. I had semesters where I would play volleyball several nights a week and I had almost no symptoms. Same when I did P90X. Even when I did have symptoms, they were always minor.
A couple years ago, symptoms started to get pretty severe, especially considering I used to never even pay attention to when it was that time of the month. Now, I knew exactly when it was time and I made sure I was stocked with Advil and Midol! I haven't really done much in the way of exercising since college, so the timing matches up: no exercise, increased menstrual symptoms. I started running again this summer after I finally figured out how to run without pain and my symptoms have been once again lessening.
Hope this helps!
on November 04, 2011
at 02:36 PM
Just throwing this one out there: they say coffee can exacerbate menstrual cramps.
Sign in to Your PaleoHacks Account