Is it possible to fix Candida and thyroid issues while on a VLC ketogenic diet?
Answered on August 25, 2014
Created March 15, 2014 at 10:18 PM
I am a 21yo male. About 1.5 weeks ago, I started a very restrictive modified ketogenic version of a GAPS/SCD diet, for the purpose of helping some severe chronic neurological and gut issues. Some of the problems that I intend to address by this diet include extreme brain-fog, fatigue, neurotoxicity from mercury and Lyme disease, postprandial fatigue and poor blood sugar control, slow transit time/bloating/constipation, and gut inflammation (shown by a colonoscopy). I blend all food together and eat it in 3 meals every day. The diet looks like this:
65-70% calories from fat (mostly as MCT and coconut oil, also some macadamia oil and fermented grass-fed heavy cream)

25-30% calories from protein (easily digestible unsweetened protein from gelatin, hydrolyzed whey protein, pea protein isolate, colostrum powder and some raw grass-fed lean beef)

<5% calories from carbs (<20g) (as well-cooked broccoli/cauliflower and leafy greens)

powdered ginger, turmeric, phytonutrient extracts, creatine, apple cider vinegar

additional trace minerals and micronutrients including adequate sea salt, potassium and magnesium

probiotic supplement

no sweeteners or additives, minimal PUFAs, everything is organic/grass-fed/"natural" (although unfortunately protein powders are a processed food)
So far, I have noticed some moderate improvements in energy stabilization and cognitive function, although the past few days have been inconsistent. So far my GI symptoms have not improved at all, and I am just as constipated and bloated. I have tried many different treatments since I got sick a few years ago, and so far nothing has helped significantly. Since this is one of the only changes that has improved my energy at all, I would like to continue with this diet and see what happens. However, I have some potential concerns:
My doctors think that I probably have Candida or some other fungal overgrowth, along with my other problems. According to Paul Jaminet of PHD, ketogenic diets can worsen Candida symptoms and cause systemic invasion (see comments here).

I currently have low T3 (but respond negatively to treatment), low BP/low pulse (40s)/low body temp (95s at wake), dysregulated cortisol levels and "adrenal fatigue" symptoms. These are among the main problems that I am trying to fix, but I have read many accounts of ketogenic diets worsening symptoms of metabolic damage. So far, my body temp and heart rate have decreased to some extent while on this diet, which is the opposite of what my doctors and I are trying to accomplish.
Question: Is there any way that I could potentially fix Candida overgrowth and thyroid/adrenal/metabolic damage while I continue this diet? Or, will a ketogenic diet impede my ability to successfully treat those conditions?
Thanks!
Note: I wrote some more details about my condition and history in my post in the comments on the PHD website.
Views




4.6K

Last Activity




1884D AGO
Get FREE instant access to our Paleo For Beginners Guide & 15 FREE Recipes!
on August 25, 2014
at 04:00 PM
Hello Alex, I am curious, how did the diet turn out for you ?
on April 18, 2014
at 07:31 PM
YES! It might speed up the "clearing" if you add a natural Candida "cleanse" product for your local health food store. Go natural. I have used Pure Candex; natural enzymes that break down the cell walls of fungi and yeast. The tricky part is you may have to stay on both the diet and treatment for many months to be sure that you got rid of all of it. Many folks stop after a week or 2, and WHAM are hit with a huge candida re-growth. VERY unpleasant. Good luck!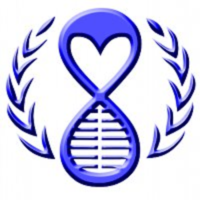 on March 16, 2014
at 12:02 AM
Supplement with Iodine slowly and increase the amount you take. Iodine is very useful in terms of infections since the immune system uses it and can help you with your thyroid problems.
Sign in to Your PaleoHacks Account