Ceramic Cookware vs Everything Else
Asked on March 09, 2015
Created February 24, 2014 at 8:03 PM
What do you use for cookware? I've heard a lot of good things about ceramic cookware and the Flavorwave (i.e. halogen, infrared, and convection). I can see how using iron for everything could possibly lead to iron toxicity and lots of cheaper cookware has nasty chemicals bonded on. Those things aside, what's actual science versus hype?
Get FREE instant access to our Paleo For Beginners Guide & 15 FREE Recipes!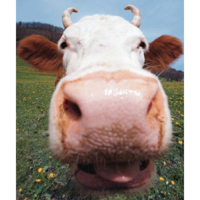 on February 25, 2014
at 11:21 PM
Stainless pans, one cast iron that sees less and less use and a box of plastic bags for Sous Vide, my new favorite way to cook.
on February 25, 2014
at 01:17 AM
I have 6 pots.
1 Cast Iron, Ceramic Enabled, Dutch Oven
1 Cast Iron skillet (I think 14")
1 14" Ceramic Skillet
1 8" Ceramic Skillet
1 4qt Stainless Sauteuse
1 Stainless Sauce Pan
I was never a ceramic fan until I used one. Now I don't know what I would do without.
on February 24, 2014
at 09:54 PM
LeCreuset for soups and braising and Scanpans for sauteeing and pan searing - don't scrimp on cookware!
Sign in to Your PaleoHacks Account