Vacuum Sealer for bulk storage of pre cooked meals, portioned fish, fruits and veggies
Commented on October 12, 2013
Created October 10, 2013 at 8:38 PM
I am looking for the best manner to store bulk cooked meals as well as raw portioned out fish, meat and produce. The idea behind this is that I can cook for 2-3 weeks worth of meals, then portion them out into daily meal bags that I can thaw the night before or just reheat in the microwave. At this point, I am not overly concerned about the plastic v. glass storage methods (as that would drive me insane atm). I am planning on buying fish, meat, etc in bulk and then portioning them out into 6-8oz servings. I am also looking to be able to take cooked food and do the same - either in large weeklly portions or smaller daily portions. Also, I do not have a separate freezer, nor the space right now to purchase one (downside of living in the city). Do you have recommendations on what vacuum sealer would be best and why? Do you have recommendations on how to best store vegetables and/ fruits? Thanks! I also wanted to ask this to @greymouser as he must be doing something to keep his sanity levels in check eating 6 meals a day :)
Get FREE instant access to our Paleo For Beginners Guide & 15 FREE Recipes!
on October 11, 2013
at 03:39 PM
I have a system already down, but I just need a better way to store pre prepared meals (like chili in bulk, carnitas, etc) when I don't have time to hit the store. What I have done thus far which works very well is the following. (I have a separate smaller fridge for this and whatever small things don't fit in my main fridge)
http://www.amazon.com/Ziploc-Twist-Containers-Small-Lids/dp/B003UEGZCA
These ziplock containers are 2 cups, which is actualy quite large. I used to eat 6 meals a day, and the size of these containers were perfect. It was great for portion control and you get to the point when cooking that you can basically know how many containers you will have at the end of the cooking.
The other thing, you can color code your food with the lids - they have blue and green lids, possibly more now. I use this system to mark food I need to eat before others, or even to separate out the food groups to ensure I get my macros. This is a massive time and sanity saver when you need to just pack your good and head out the door asap. It also is good if you need to commute or do not have a fridge at work as these are air tight - you could potentially time a defrost if needed. I have enough of these for 4 pre prepared meals to last 5 days, and then extra. Sunday I cook in bulk, take half and prepare them into these containers, then freeze the rest. Basically, spend 3 hours cooking and preparing to save stress during the work week and to also ensure you always have a meal to keep you from cheating. It is a lot of work upfront, but it makes my life much much easier.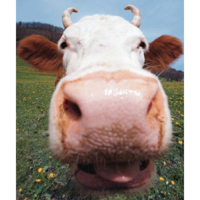 on October 10, 2013
at 10:24 PM
I have a FoodSaver v2040, it works but for long term use I'd recommend looking at something more high end if you can afford it. Something a hunter would purchase from Cabelas or Weston. Fruits and veggies can either be canned (mason jars) or dehydrated.
Sign in to Your PaleoHacks Account