Slow digestion, never hungry, missing calories, HELP ME!
Commented on October 09, 2013
Created October 08, 2013 at 10:37 PM
TLDR? I lack appetite, have some indigestion, slow peristalsis maybe? It's been getting better with Paleo but I want to feel hungry again! What can I do to get hungry and increase my caloric intake?
I follow a mostly PHD-inspired diet. Before going paleo I suffered from a lot more indigestion and struggled to get much of an appetite. Everything is a little better now I think but it's not fixed. Lots of constipation before but now I go almost every day. The indigestion is better now - at least most of the discomfort. I love food and it's really annoying to look at a wonderful meal and just not have room for it. I'm male, 6'2", 28 years old, and weigh approximately 135-145 lbs when I rarely go ahead and measure.
I still have to really press myself to eat enough calories in a day. I've tried calorie trackers a few times and confirmed that in order to consume just over 2000 calories I have to eat when I don't want to and end up bloated and uncomfortable. Eating lots of processed fats (butter, coconut oil, olive oil) and fatty foods like avocado helps get the calories down, but I still don't want it and it's not as pleasant is real food, which never gets the calories up. Don't get the wrong idea, I eat real meals but in an effort to up the calories I've tried drenching them with fat and even eating some plain.
I'm always feeling full and rarely want to eat. It's come to the point that my girl friend gets really annoyed because when she's ready to eat I'm still full from whatever moderate meal I had before, sometimes WAY before. I've been experimenting with IF but sometimes even after 16 hours I just don't feel like eating much. It's worrying me...
I've been upping my fermented foods and using digestive enzymes which, like most things, seems to help, but doesn't fix the problem. I WANT TO BE HUNGRY! I remember what it used to be like and I miss it. I love food and want my damn stomach to empty faster! I want to poop more too... which would probably help but isn't the whole issue. Everything is slow from top to bottom. WTF?
Views




5.6K

Last Activity




2226D AGO
Get FREE instant access to our Paleo For Beginners Guide & 15 FREE Recipes!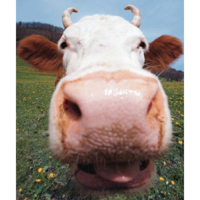 on October 09, 2013
at 03:44 AM
I have some of the same issues, not really all that hungry a lot of the time. As I recall reading you started IF, which I do as well. I think it helps remove some of the hunger as you are cramming your eating into a smaller window. The difference between us besides a lot of years is that I fought a weight problem for most of my adult life and eating is a habit. I still can eat without being hungry and obviously you can't. The difference for me now is most of what "extra" I eat is low calorie, good for you stuff. I can go for a long time and not eat and I could also eat double or triple what I do now during a day.
I think door #3 from your post describes you based upon what I've read of your diet/lifestyle.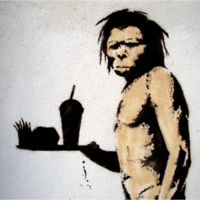 on October 09, 2013
at 02:58 AM
@wtfgod It's doing the thing again where I can't comment...
Interesting... This leaves me with three major thoughts:
1) I hope I don't have cancer... That would suck and it's hard to know without seeming crazy at the doctor's office seeking out cancer... some types may go undetected for many years on end.
2) I may have a chronic infection... This is another thing that would make me seem crazy heading to Kaiser and asking for a myriad of tests for specific diseases...
3) Lastly, maybe there's no problem and my ideal weight just seems skinny by conventional standards. Maybe I'm efficient and really don't need more fuel? That seems weird.
on October 08, 2013
at 11:13 PM
Sign in to Your PaleoHacks Account