Should I stay on this diet, despite the constipation?
Commented on January 18, 2016
Created January 04, 2016 at 3:30 AM
Dear Paleohackers,
Happy New Years, I hope everyone is having a great day. About a few months ago, I went to visit a F.D.N (Fuctionial Dignostic Nutritionist). After various testing and observations, she decided to put me on a low-carb diet. I can eat all the green vegetables I want but I have stay away from dairy (except plain yogurt), nuts (except almonds), pork, legumes, grains, fruits, and starchy vegetables. She has given me a few supplements as well (kidney glandular, bromelain, and a herbal formula).  
When I was on the diet, I ate the following: chicken with skin, grass-fed red meat, salmon, cod, fish oil, cooked cruciferous vegetables, zuchinni, cucumber, spinach, and almonds. I did not eat dairy because my body does not process it well. The only dairy product I eat sometimes is plain goat yogurt. 
The longest I have been on this diet was for two weeks. I have experienced some good and bad results. Some of the good ones are: clearer skin, less nervousness, weight loss, and more satisfied after meals. Some of the bad ones are: more tired, cravings for high carb foods, and constipation. My F.D.N told me all the symptoms I am experiencing on normal.
I have tired many other diets: raw vegan, pescetarian, lacto-vegetarian, and vegan. This diet by far makes my skin the clearest. Should I stay on it or change? 
Get FREE instant access to our Paleo For Beginners Guide & 15 FREE Recipes!
on January 06, 2016
at 02:43 AM
Stay on your diet as it seems working with you. Do not worry for constipation as you can have this herbal supplement Digestic from Mimonis which I was used a few months a go when I got constipated. It is very effective for constipation and makes me more relaxed using it.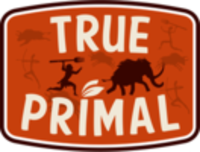 on January 09, 2016
at 08:07 PM
Try narrowing down the ingredients more. Eat coconut or almond flour in isolation, for example.
Sign in to Your PaleoHacks Account