Is edible clay a good remedy for constipation?
Answered on August 19, 2014
Created November 27, 2012 at 1:20 AM
Might it be good for health for other reasons?
Or might clay be bad for health in some way?
Will it significantly affect stomach acid?
Edit:
I took a couple tablespoons in water yesterday and I had a couple bowel movements today, which is somewhat unusual due to my chronic constipation. I am encouraged, and will keep you posted. I did feel a little sick this morning, so maybe that's a sign that damage has been done? who knows. It seems to affect the mucus in my mouth by making it more solid. If my digestive system is backed up with mucus of some sort, then maybe that would explain why it works for me.
Get FREE instant access to our Paleo For Beginners Guide & 15 FREE Recipes!
on November 27, 2012
at 02:36 AM
i have tried terramin clay for my digestive problems, but i never noticed any benefits from it. it also didn't hurt either. just had a placebo effect. it does have a lot of minerals though so it might be good to take it anyways.
on November 28, 2012
at 06:03 PM
I'm finding that if I spray my waist line with magnesium oil, I have to go around 5 hours later. It will probably act faster with a person with a normal sized colon.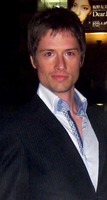 on November 28, 2012
at 05:17 AM
I've used bentonite clay on long fasts with great (cleansing) success :)
Sign in to Your PaleoHacks Account