Ray Peat in College
Commented on March 28, 2014
Created March 28, 2014 at 3:41 AM
Hey guys,
I'm very interested in Ray Peat's work, although I'm at a college cafeteria. I have access to conventional milk, sugar, OJ, eggs in unlimited amounts. Would it be possible to devise a plan without things like shellfish and liver?
Thanks in advance, appreciate it. :)
Get FREE instant access to our Paleo For Beginners Guide & 15 FREE Recipes!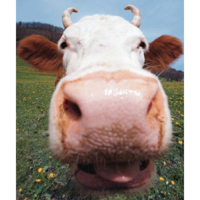 on March 28, 2014
at 03:52 PM
Having attempted to read his articles I quickly found that I'd rather go get my teeth drilled then continue on reading. That doesn't mean that it invalidates his theories, it just means I can't figure out what he is all about. I'm pretty darn happy with Paleo/Primal and Peat moss in the garden for the veggies.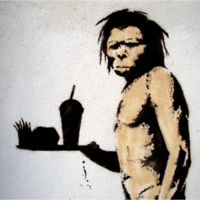 on March 28, 2014
at 03:07 PM
I'm guessing the cafeteria milk is low-fat or fat-free? If you're going to go Ray Peat style at least drink whole milk or half-and-half (cream and milk). Do you have access to lots of fresh fruit? Peat eats lots of fruit. He also avoids PUFA's like the plague so eggs wouldn't be a suitable peatarian staple. Chances are the juice isn't of the best quality either.
So, no... even with a little sea food I don't think you can eat really healthy with those staples.
But yes, you could devise a plan without liver and shell fish that would leave you far more healthy than most of your cafeteria browsers. At least supplement with fish oil, Kerrygold butter, and maybe some magnesium, zinc, copper, and maybe some other stuff to offset your deficits.
Try tracking your food with cronometer.com and see if you're really low in anything.
I know it can be difficult to eat healthy when you don't have complete control over the shopping and a heafty food budget. You can still eat well in the mean time. When I ate in a college cafeteria it was mostly omelettes at breakfast, sandwiches and salads at lunch and juices and yogurt and cereal as snacks, so pretty CW healthy.
on March 28, 2014
at 04:14 AM
Sugar and pasteurized sugary fruit juice / confined animal farmed pasteurized milk / CAFO eggs would probably be best consumed in lesser amounts than in unlimited supply. These are not ideal food staples for a balanced diet.
Ditch the OJ for oranges, CAFO milk for raw pastured dairy, find the best eggs you can get, and throw out the sugar.
With good eggs, you'll get a lot of the nutrients you would find in shellfish / liver, but you would still want some seafood in your regular diet and organ meat somewhere in there as well.
Sign in to Your PaleoHacks Account