From a study on the effect of coffee consumption on gut flora:
The impact of a moderate consumption of an instant coffee on the general composition of the human intestinal bacterial population was assessed in this study. Sixteen (16) healthy adult volunteers consumed a daily dose of 3??cups of coffee during 3??weeks. Faecal samples were collected before and after the consumption of coffee, and the impact of the ingestion of the product on the intestinal bacteria as well as the quantification of specific bacterial groups was assessed using nucleic acid-based methods. Although faecal profiles of the dominant microbiota were not significantly affected after the consumption of the coffee (Dice's similarity index = 92%, n = 16), the population of Bifidobacterium spp. increased after the 3-week test period (P = 0.02). Moreover, in some subjects, there was a specific increase in the metabolic activity of Bifidobacterium spp. Our results show that the consumption of the coffee preparation resulting from water co-extraction of green and roasted coffee beans produce an increase in the metabolic activity and/or numbers of the Bifidobacterium spp. population, a bacterial group of reputed beneficial effects, without major impact on the dominant microbiota
http://www.sciencedirect.com/science/article/pii/S0168160509000166
I did a paleohacks search on coffee and gut flora, but the subject doesn't appear to have been discussed.
What are your thoughts, does coffee have a beneficial impact on gut flora, especially the beneficial bifidobacterium spp.?
The link between coffee and its beneficial effects on T2DM, etc. still seems to be an open book. Perhaps gut flora is one of the missing links?
Get FREE instant access to our Paleo For Beginners Guide & 15 FREE Recipes!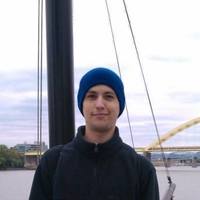 on November 27, 2011
at 08:02 PM
Great question. My initial impression is that the implications of this particular study probably aren't that big because bifidobacterium makes up a small minority of the bacteria in our gut, with the majority being from the Bacteroides and Firmicutes divisions. Secondly, caffeine has many effects on the body, one of which is raising cortisol levels, which some studies show has a damaging effect on the gut. This study is more likely to support the idea that caffeine has a beneficial effect on our gut bacteria since it showed that coffee boosted the levels of Bacteroides, but I'm not sold on it either because it wasn't done in vivo http://www.sciencenews.org/view/generic/id/8751/title/Food_for_Thought__A_Gut_Feeling_about_Coffee. The conclusion I've come to about coffee and any source of caffeine is that although there are a range of studies touting their benefits, their negative effects are greater for most people due to the fact that it's a stimulant of the sympathetic nervous system and the adrenal glands. Over time this leads to adrenal fatigue and eventually burnout if it isn't stopped. I just don't think we need to rely on stimulants for energy if we have ideal health, which many people on this website will tell you is possible to achieve just by eating a healthy diet. Coffee may have some short term benefits for our gut bacteria but I believe that's trumped by the negative effects it has on the body in the long term, such as adrenal problems, hypersecretion of stomach acids and irritation of the gut.
on November 28, 2012
at 05:21 PM
I think one cup of coffee per day is a good idea because it is a dense source of B vitamins. One 8 oz cup of coffee gives you 3% B1 (Thiamine), 14% B2 (Riboflavin), 3% B3 (Niacin), 12% B5, and 1% B9 (Folate) -- all for only 2 calories.
It also gives you 95mg of caffeine which is the down side and why I thinks it best to have only one cup of coffee.
The best time to drink it is when you get hungry between meals. It will curve you appetite and help you avoid unnecessary calories.
Sign in to Your PaleoHacks Account