Too much shredded coconut?
Commented on September 25, 2013
Created September 23, 2013 at 3:39 PM
Shredded coconut, coconut flakes, dried coconut... Whatever you call it, I LOVE THE STUFF! Its the only way I consume coconut in my diet (no coconut milk, oil, flour) I crave it everyday, and have it by the spoon, but one spoon or two is never enough. I've been eating Paleo for 22 days now. I'm in love with this way of eating. First few days, I struggled with carb cravings and right now they're almost gone, but I crave nuts now! I'm trying to lose my last 15 lbs. So I know I should limit fruits and nuts but I'm really struggling with that! Could it be that I'm not eating enough fat? and thats why I keep craving nuts? or should I just cut them out completely and the cravings will go away as it did with cutting out carbs? and what are the risks of eating to much coconut exactly?
Views




12.8K

Last Activity




2240D AGO
Get FREE instant access to our Paleo For Beginners Guide & 15 FREE Recipes!
on September 25, 2013
at 02:23 AM
It's possible that you aren't eating enough fat and your body is craving shredded coconut and nuts because they are primarily made up of fat. Try eating other fat sources but be generous with the serving - avocados, coconut oil, butter, olive oil, ghee and see how that effects your cravings.
And the most simple answer is to stop buying nuts and shredded coconut, at least until you fully adapt to paleo. If it's not there you can't eat it.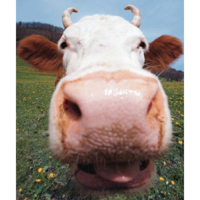 on September 23, 2013
at 06:20 PM
I went nuts for almond butter and was overdosing. I went cold turkey for a few weeks and now I can eat it more sanely, which is a tablespoon of it a few times a week. You might want to try stopping nuts for a week, then go slow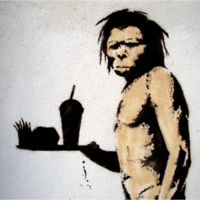 on September 23, 2013
at 04:49 PM
It's pretty hard to eat too much coconut but personally the dried/flaky stuff is a little rough. Might be better to get the fresh stuff if you can afford it because not only is it probably more healthy but the extra work you put into getting at the meat will help you self-regulate your consumption. I'd still say it's literally "difficult to consume too much" as you will start to hate it by then. That said, listen to your body. If you feel icky in the tummy after eating too much dried coconut, then your body is telling you something.
As for offsetting your nut cravings with fat - just make sure it's low in PUFA. Stick to butter, coconut oil, olive oil as much as your caloric goals allow, and a few others in moderation.
If you're craving nuts - at least stick to the safest ones. Macadamia if you can afford it. Cashews and Hazelnuts are pretty safe. Check out this: http://paleodietlifestyle.com/are-nuts-and-seeds-healthy/
I pretty much only touch macadamia. I get them from Costco and yeah, they're expensive, but they're so filling that I usually eat only 4-6 at a time, maybe averaging 6 per day.
Sign in to Your PaleoHacks Account