What do you think about my metaphoric "cartoon portrait" of LDL?
Answered on August 19, 2014
Created March 03, 2011 at 4:39 PM
Say you eat the SAD and got your lipid panel results that show you have low LDL. Below is a possible portrait of your cardiovascular health:
Picture a swimming pool with a net over it with holes in the net the size of racquetballs. Now place 100 muddy baseballs on the net. The baseballs could represent small, dense LDL particles. If any balls fall through the net, it makes the water dirty (let muddy water represent oxLDL cholesterol, creating greater risk of cardiovascular disease).
Baseballs are ever so slightly larger than racquetballs, but chances are, some baseballs will ???fall through??? the racquetball sized holes, creating a significant ???risk??? for muddy water.
Say you then began eating a "Paleo" diet, and the below actions raise you to "high LDL". Is this a good change or a bad change?:
Now remove 80 of the 100 muddy baseballs and replace them with 80 clean and fluffy beach balls (only 20 muddy baseballs remaining). Due to the size of the beachballs, the ???volume??? of LDL increased greatly (figure this to be the total LDL count that docs freak out about). Let???s just say for arguments sake that your LDL count with the baseballs was 100 but with the beachballs it jumped up to 180. (the actual number is not important)
Your doctor would try to put you on statins. But would you say the risk of balls falling through the holes in the net to make the water dirty increased or decreased when you replaced the baseballs with beach balls?
Is this a perfect depiction? Possibly not, as HDL and Trigs and other factors are not even discussed here. And it may not be an exact truth that small, dense LDL ???causes??? heart disease. But what has been determined is that small, dense LDL is far more likely to become oxLDL, which is directly associated with poor cardiovascular health and a higher risk for heart attack, implicating it as sort of a marker or a warning sign of risk.
Bottom line regarding Paleo folks with high LDL... Is the body being completely fooled? Is it very happy and content with diet from a many other angles, but confused about it's own management of LDL? I think not. I think our understanding of LDL is not complete at this current time because we've been pickled for 50+ years.
As of now, I???ll take a high, healthy LDL over a low, unhealthy LDL.
Views




1.3K

Last Activity




1708D AGO
Get FREE instant access to our Paleo For Beginners Guide & 15 FREE Recipes!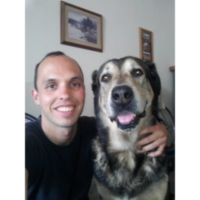 on March 03, 2011
at 06:30 PM
It's probably a fairly accurate analogy, but I think the sudden ridiculous increase is only a temporary phenomenon, followed by a lowering to a slightly higher LDL and TC. If I had my current level a few years down the road, it would be massively out of proportion compared to any tested extant HGs.
Sign in to Your PaleoHacks Account