Is fluffy LDL a cause of heart problems in women?
Answered on August 19, 2014
Created January 20, 2012 at 8:24 PM
My friend Coach CanaDan wrote a great blog post for the layman about cholesterol and why high LDL ain't all that bad when the LDL is fluffy. Worth a quick read!
Then my friend Kurt posted a question about whether there's a difference for women. Here it is:
There have been only recent studies on the causes and symptoms of heart attacks in women. This subject has been studied more in men in the past, but a growing awareness of the possible differences in how women experience heart attacks have led to more recent gender specific studies. (Never mind the fact that the leading cause of death in the U.S. for women = heart disease. In 2007 25.1% of women died because of heart disease. See http://www.cdc.gov/women/lcod/)

Such studies have found that women actually have different symptoms when they are having a heart attack. (See: http://www.webmd.com/heart-disease/features/her-guide-to-a-heart-attack) Men will have the chest pains, and the ???NORMAL??? symptoms. Women, on the other hand, often experience nausea, fatigue, indigestion ??? but NOT chest pain (your experience may vary). ??? SIDE NOTE: yes, in medicine ???normal??? health has often been based on men???s health. Remember, hysteria and mental illness were a woman problem. ???

In regards to the relevance of the current discussion on cholesterol, the causes of heart attacks in women have also been shown to be very often different. The WISE study, has found that plaque builds up differently in women than in men. (See: http://www.nhlbi.nih.gov/new/press/06-01-31.htm). Men generally get blockages, but women tend to get restrictions and general tightening of the blood vessels. The problem is that blockages are easier to identify with current tests, but the restrictions don???t show up as well. With the restrictions an angiography shows the blood vessels to be ???clear???, but a blockage is easier to spot. One can see how this is a problem.

My rambling point/questions are:

Based on the research that identifies different causes for heart disease in men and women, could there be different reactions to the different types of LDL?

With a build up of plaque leading to restrictions of the blood vessels, would our normally harmless big fluffy LDL lead to big blockages and heart attacks in women?

Also, given the different ways men and women???s bodies react to things, could there theoretically be different gender specific reactions to diet?
Any thoughts?
Views




1.6K

Last Activity




1430D AGO
Get FREE instant access to our Paleo For Beginners Guide & 15 FREE Recipes!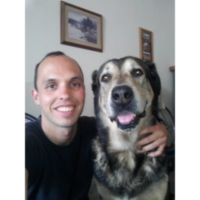 on January 20, 2012
at 09:22 PM
Men generally have higher levels of CETP and higher TGs coupled with smaller particle sizes. Serum TGs are the primary determinant of LDL particle size. I would assume that this results in a differential CHD etiology.
I suppose at the macro level, those things that tend to raise TGs such as ethanol, fructose and MCTs coupled with a high fat diet are more dangerous for men than women.
Bouyant LDL shouldn't ever really be a liability unless there are simply too many of them and they are becoming oxidized before they're cleared. They would still be less likely to invade the arterial intima.
on January 20, 2012
at 09:14 PM
Sign in to Your PaleoHacks Account