How is it that higher prepregnancy intakes of animal fat and cholesterol were associated with elevated risk of gestational diabetes?
Answered on August 19, 2014
Created January 26, 2012 at 10:10 PM
Here's the story as I found via Science Daily: http://www.sciencedaily.com/releases/2012/01/120125163406.htm#.TyGPa0q9G1s.twitter
The researchers utilized information from more than 13,000 women participating in the Nurses' Health Study II. The women were 22 to 45 years old when they enrolled in the study. Every two years they responded to questions on their general health, pregnancy status, and lifestyle habits, such as consuming alcohol or smoking. In addition, every four years they completed a comprehensive survey about the kinds of food and drink they consumed. About 6 percent of the participants reported having been diagnosed with gestational diabetes. The researchers calculated the amount of animal fat in participants' diets as a percentage of total calories and divided participants into five groups, or quintiles, based on those percentages. Then the researchers compared the risk for developing gestational diabetes for each group. Women in the highest quintile of intake had almost double the risk for gestational diabetes compared to women in the lowest quintile. They also observed that women in the highest quintile for cholesterol consumption were 45 percent more likely to develop gestational diabetes than were women in the lowest quintile.
Here's the abstract: http://www.ajcn.org/content/95/2/446
I have my own theory as to how this result was concluded, but I want to see what PaleoHackers say without sending the conversation in any one direction.
Get FREE instant access to our Paleo For Beginners Guide & 15 FREE Recipes!
on January 27, 2012
at 02:53 PM
Interestingly, as a midwife I have a little perspective on this. My training as a midwife taught us that there are inherent physiological changes to the body's insulin response that are part of pregnancy. These changes include a reduced insulin sensitivity, causing more sugar to be "lost" in the urine, rather than used as fuel in the body. For most women, this includes a reduction in the body's ability to regulate glucose at pre-gestational levels. When combined with "challenge" testing (basically, drinking a soda-bottle of high-glucose syrup and then doing a blood-draw at 2 hrs to see whether the body could process it), a surprisingly large percentage of pregnant women will show up as "gestationally diabetic" during testing, even with no history of diabetes.
Additionally, especially during the years in which the Nurses Health Study II (women in their middle years during 1989 -- the majority of whom were pregnant from the early 70s to 80's), the "target level" for diagnosing gestational diabetes was reduced from earlier testing protocols... so women who, just a few years before, would NOT have been diagnosed with gestational diabetes were, suddenly, "high risk" and "gestationally diabetic". That, plus mandatory gestational diabetes testing for ALL pregnant women (previously, only women who exhibited other symptoms of diabetes were put through testing) substantially increased the pool of "high risk" pregnancies, with no real evidence, after the fact, of worse pregnancy outcomes among these women. What DID increase in that same time period was the number of "assisted" births -- both inductions and Cesarean sections -- due to "high risk" management of the women now declared "high risk" (may not be scientifically relevant -- again, by the same rules I would apply to the science of this article, I can show correlation, but not causation through retrospective review.)
It is also important to note that, as commented above, correlation is NOT causation. Looking back, retrospectively, and saying "oh, gee, these women ate a lot of fat, so that must have caused their gestational diabetes" is just plain bad science. While a correlation may exist, there is no evidence for causation, and no causation COULD be confirmed without double-blinded, matched-pair gestational research... which is so fraught with risk factors itself in terms of potential damage to both mother and fetus that NO respectable Institutional Review Board would ever condone such research -- so all they can do is speculate.
In my experience (200 births) as a midwife (predominantly in rural Alaska with minimal health facilities and on the border of TX and Mexico -- again, a poorly-served population), I encouraged my clients to eat whole foods, make sure they were getting sufficient protein (my training included exploration of the Brewer Medical Diet for Normal and High-Risk Pregnancy), and to take in sufficient natural fats and salt to assure good fetal growth for both mother and baby.
In 200 births, I had 1 woman who tested positive for gestational diabetes at 27 weeks. She was managed concomitantly between our practice and the local (75 miles away) internist. She gave birth to a healthy baby, a few days past her due date.. and it was remarkable in that she was one of only 9 documented cases of gestational diabetes in a practice that, between 3 midwives and 4 OBs over 6 years, attended around 3000 patients. Notable, too, is that, of the 9 women who were diagnosed, all of them had abandoned the locally prevalent "subsistence" diet of moose, caribou, elk, small rodents (predominantly voles and hares), fish, lichen, sea greens, seal and whale meat, mollusks, crab, salmon, berries (both dried and fresh-in-season) and summer vegetables. Instead, they ate "shipped in" canned foods, including a LOT of processed foods and grains. shrugs Can I show causality? Nope... but is there a correlation? It certainly looked that way to us.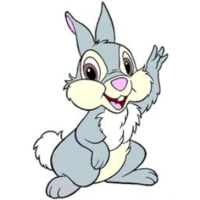 on January 26, 2012
at 10:23 PM
I would really like to read the whole article in order to fully comment on the findings, but I suspect that it's a matter of the type of animal fats being ingested. So many of these studies lump crappy processed meats into animal fat.
And 22-45 is a HUGE age range that they don't seem to address.
Sign in to Your PaleoHacks Account