Sick babies- need help!
Commented on December 30, 2013
Created December 30, 2013 at 12:09 AM
Hey all
I'm about 5mos in to the paleo lifestyle and my little ones have just gotten sick for the first time. The whole family eats paleo and I'm not sure what to give my 2yr old for an upset belly. I always got cinnamon toast when i was growing up but that's sure not going to work here. I was thinking yogurt and coconut water (instead of pedialite). I have bone broth in freezer but don't think she'll be willing to drink it. Any other suggestions would be greatly greatly appreciated! She has an upset belly, fever, cough, and congestion and needs help from her mama!
Views




1.5K

Last Activity




2117D AGO
Get FREE instant access to our Paleo For Beginners Guide & 15 FREE Recipes!
on December 30, 2013
at 04:25 AM
There are paleo thingss you can give her: apple juice (watered down), apple sauce, mashed banana, rice (some people find this paleo). If she will take warm or cold bone broth that's great for her. Talk to your doctor about electrolyte replacement--he/she can give you a formula you can add to juice. if she won't drink enough fluids, try freezing the juice into popsicles or adding gelatin for gummies. Even though it's not paleo, some ginger ale or 7-Up might soothe her tummy.
When she's ready for solids, try soft boiled or scrambled eggs, those should be well-tolerated.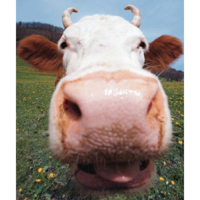 on December 30, 2013
at 03:42 AM
If you are unsure, see a real doctor, not us hacks. Of course more often then not it will be the usual tylenol and bed rest routine.
I completely disagree with feeding your child sugar water when they are ill. If it is bad for us Paleo adults, it is as bad if not worse for kids. When mine were younger they wouldn't drink anything but water and even then with a fever that was tough for them to keep down. Same goes for noodles, wheat, etc.
Green tea, splash of honey if needed. Soft boiled/poached egg with salt and butter.
My mom fed me all sorts of crap like toast with butter, jam etc. and I developed poor eating habits that required sugar and carbs for much of my life. Bad road to go down giving bad foods when sick. When kids get older then they used sweets and junk because they aren't feeling well or depressed about something.
on December 30, 2013
at 02:31 AM
If your baby is sick and hungry -- fed her. If she doesn't like paleo options, give her whatever she wants.
When my daughters get sick they get chicken soup with noodles and crackers. Calorie and nutrients (not dogma) is what your child needs. A good chicken bone broth is loaded with nutrients. Noodles are loaded with carbs and calories (just what a sick person needs). And Crackers are easy on the stomach.
If she likes coconut water, then give her coconut water. If she doesn't then give her apple juice or Gatorade or pedialyte.
Yes, natural products are best, but restoring her health should be your first criteria.
Sign in to Your PaleoHacks Account