My niece an nephew (twins) went through potty training several months ago, however, they both were experiencing some issue with passing BMs. This caused them some stomach cramps and constipation. Of course the pediatrician recommended they immediately begin a high dose of milk of magnesia for several days followed by a maintenance dose for several weeks and then use when needed. That was 6 months ago and the parents are still giving them the laxative from time to time and I fear they both have become dependent. I've tried to provide them with information on other forms of magnesium and more natural options, however, like most new parents the doctors recommendations trump any knowledge from Uncle Paleo!!!
Do any of you have any good research on negative effects of laxatives for children I can forward them?
Views




2.2K

Last Activity




1581D AGO
Get FREE instant access to our Paleo For Beginners Guide & 15 FREE Recipes!
on March 26, 2012
at 03:54 PM
I don't have any studies, but I can speak from experience. My daughter has battled constipation since she was 6 months old (she is now 2).
We had to give Lily daily Miralax because she was having such issues with constipation. We actually had to resort to an occassional enema because it was so bad (imagine a screaming child requiring two parents holding her and helping her go to the bathroom). I was not happy with the idea of using Miralax daily, but in her situation, she needed something. I would not use it regularly for the occassional constipation however. That can usually be dealt with using diet alone.
In the past few months, I am so happy to say that we have completely weaned her off the medicine. We monitored her food, drink, and general behavior and kept track of "trigger" foods and drinks and we now feel comfortable that we can manage her constipation holistically.
For me, it was more about getting her past the fear of BM's. I think that it is almost as much a mental as a physical thing for most kids. I did not want her to think that she had to rely on medicine to be able to go to the bathroom.
Diet is also really key in this - limit processed foods, increase certain fruits and vegetables. Try 4-6 oz of apple, pear, or prune juice before the milk of magnesia. Watch their amount of milk consumption - too much can cause backup.
I don't blame you for encouraging other things besides milk of magnesia. The osmotic laxatives are supposed to be non-habit forming in children, but even if it is non-addictive, you don't want them to start relying on the medicine to go to the bathroom, especially if it can be managed with diet alone.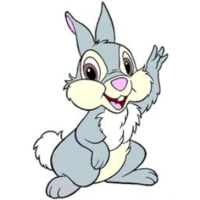 on March 26, 2012
at 03:44 PM
Holy man, I would have told the doctor to go and F*** himself if he told me to give my son laxatives! Becoming a touch constipated with potty training is totally normal, as the child can be scared to use the potty, so they wont thus causing a back-up.
What do the kids eat? I know that for me, gluten causes a 'back-up' and has since I was little. It just took me 30 years to figure it out ( :( ).
I spent a little time researching about this today, and couldn't find any studies onth enegative effect of laxatives for children, just that laxatives are effective in treating chronically constipated children. But it sounded like in the research that these were chronically constipated kids that had serious problems with their colons and anuses.
As a parent, I would have tried everything else before giving laxatives. A couple prunes would most likely have the same effect.
on July 20, 2012
at 09:17 AM
Consider prunes and prune juice. They are a natural laxative.
Sign in to Your PaleoHacks Account