Liver a cure for keratosis pilaris/chicken skin!?
Asked on May 25, 2015
Created June 09, 2014 at 8:19 PM
I totally did not expect this at all! I have tried all kinds of stuff over the last 5 years, including creams, going gluten free, grain free, eliminating dairy, trying CLO and high vitamin butter oil but none of it made much of a difference.
But I've been eating liver for about 2 weeks now. I wasn't eating it to cure KP but rather for the nutrients overall. But about 2 days after eating some chicken liver I noticed a change. I figured it was just in my head so I ignored it. I ate chicken liver again, and the next day my KP had lessened even more! I couldn't believe it. So, again, I continued eating chicken liver for a few more days and the KP is almost gone. This is crazy! This is NOT in my head, because I have compared pictures directly, and there is a HUGE difference.
There is something in the liver that is causing this, because nothing else in my diet has changed. I don't use any creams on my skin, and I've been using the exact same soap I've been using for over a year so it's not that.
Anyone else notice a difference with liver? I have about 1-2 ounces of chicken liver every 2 or 3 days. And I eat it cooked, not raw.
Views




7.6K

Last Activity




1662D AGO
Get FREE instant access to our Paleo For Beginners Guide & 15 FREE Recipes!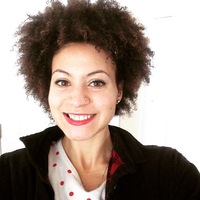 on May 17, 2015
at 06:33 PM
I'm totally going to eat some chicken liver now! I always thought it wasn't as good as beef liver and then not worth eating, but that was silly! I found a great diary free recipe! I think some people just don't need preformed Vitamin A - http://carolinasaucecompany.blogspot.com/2014/02/egyptian-style-beef-liver-youll-never.html
Do you think it's just the vitamin A or other things too...I find that If I take 30,000 to 40,000 iu Vitamin A daily, the bumps go away! I think My body requires way more vitamin A, but I'd rather do it without pills! I wish I new a safe high dose...I've read that 50000 is a lot, and then not a lot in some places...so conflicted. 
on June 13, 2014
at 09:27 AM
Chicken liver can give you more methylated folate before you realize you consumed too much animal form vitamin A but what may be suspected for the change is most likely animal form vitamin A, on the other hand chicken liver also tastes better.
on June 11, 2014
at 07:49 PM
Ohh. I have really bad KP. Have done for as long as I can remember. All of both arms, and all up my legs. I'm going to have to try liver now. But I don't know if I could stomach it. How do you cook it?
on June 09, 2014
at 09:11 PM
I find beef liver is even more effective. I wager it's a good bolus of copper and vitamin A that does it.
Sign in to Your PaleoHacks Account