How strict, how much, how often? Struggling active student
Answered on October 13, 2014
Created October 04, 2014 at 6:37 PM
I'm a 19 year old college student struggling with how strict paleo to be, and how much to eat in general.  It's pretty hard to be perfect paleo on a meal plan in a college cafeteria - for example, they put milk in all their eggs! :( The reason I went paleo in the first place about a year ago was because I couldn't self manage my surgar intake - I was addicted to sugary and starchy and grainy foods, and would enter into a binge/restrict cycle.  I've felt amazingggg paleo. 
Every morning I've been eating an omelet with peppers, spinach, and tomatoes with a side of (probably very processed) sausage.  I snack on nuts, broccoli, carrots, avocados, apples, kale chips, and the occasional KIND bar.  For dinner I usually have a big salad with different kinds of lettuce, carrots, cucumber, zucchini, etc with a little olive oil.  The salads are really the only thing I can eat in the cafeteria for dinner, except on the rare days that they have some grilled chicken.  
4 mornings a week I run about 6 miles, and one weekend day a week I run 15 miles.  I do yoga occasionally and weights about 1 day a week.  I'm 5'3" and weigh 110, and to be honest I'm struggling to keep weight, especially muscle, on.  
I was wondering it eating some gluten free oatmeal, a little rice, hummus, and cheese and yogurt would hurt me in the long run?  I don't have any allergies or sensitivities to anything.  I definitely feel better paleo than I did not paleo, but I've also never tried an in-between.  Would it be okay to add non paleo things back in as long as they don't make me feel sick, or will they hurt me in the long run? 
I'm also never really hungry, but I feel like I'm not eating enough.  Should I eat when I'm not hungry?  
And lastly, just a question of balance... most of my friends get pizza and ice cream every day and eat chocolate pastries and cinnamon crunch for breakfast.  It's hard to know when to, if at all, just shake loose and have a little ice cream.  Any general advice on that would be great.  
Views




1.6K

Last Activity




1833D AGO
Get FREE instant access to our Paleo For Beginners Guide & 15 FREE Recipes!
on October 13, 2014
at 05:15 PM
Why does everyone keep saying that she is undereating? 110 lbs at 5'3" is perfectly normal and healthy. I speak from experience as my partner is also about that size and weight, well, actually she's like 5'4" and 105 lbs and she does not look underweight at all, she looks perfect. If the OP has the same stats I doubt she is unhealthy. I think the problem here is that Americans are used to whale-sized women that weigh 160 lbs at 5'3. The OP should continue doing what she is doing. If the diet is too strict for her environment then maybe she should just eat the "lesser of the evils" from what she has access to. For example, low-carb (no sugar added) yoghurt, cheese and maybe even a little bit of hummus would be perfectly fine, however ice cream and cookies should be avoided entirely, since that is essentially garbage.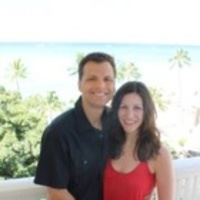 on October 13, 2014
at 05:00 PM
Like Matt_11 said, it sounds like you may be under-eating, and your body is probably trying to tell you that! Therefore, if there are certain foods that you are truly craving, then I'd say having them every so often couldn't hurt too much. When people go paleo or basically start any new diet, it can initially be a big shock to your body, so it's important to closely monitor how you're feeling (especially at first) and also be realistic when it comes to how strictly you follow a diet. Meaning, if you can't stick to it 100%, then don't completely deprive yourself, and just do what YOU need to do in order to be satisfied!
on October 06, 2014
at 12:57 AM
Why are you eating paleo anyway? Young, female, BMI < 20, excessive (5+ days a week) exercise? That's a common MO…
You're significantly undereating. Probably only eating 1/2-2/3s of what you need daily. Why? I don't know, you tell us.
Sign in to Your PaleoHacks Account