Celiac Testing While Paleo
Commented on February 15, 2014
Created February 14, 2014 at 11:04 PM
My dr is recommending I get tested for celiacs. I'm considering it, but I would need to reintroduce gluten for 6-8 weeks. I've been off it completely for about 5 months. I still have a way to go with gut healing, so I dont feel like i would be undoing too much. What is the best way to go about this to minimise as much damage as possible? I would stick to only eating my own bread. Should I use wholemeal flour or is white easier to digest and less damaging?
Views




1.1K

Last Activity




2068D AGO
Get FREE instant access to our Paleo For Beginners Guide & 15 FREE Recipes!
on February 15, 2014
at 01:43 AM
Thanks for both your replies @BobK @samc. It isnt letting me comment on your posts.
That is my thought too, but I do think there are some reasons why it could be important to have a diagnosis.
For one, I have a family history of autoimmune, and a definitive celiac diagnosis can be helpful in future if other disorders are being considered. None of my immediate family have been tested so if I were tested and happened to be positive it could prompt them to look into it themselves and adapt a healthier diet.
Another big reason is that I would like to know how diligent I have to be in avoiding gluten. At home it is no problem to avoid, but I do have friends and family who prepare food for me at times. Many are accommodating with gluten free (others not so) but mistakes do happen, and this can be detrimental to someone with celiac disease. A lot of times people who dont have dietary restrictions find it hard to comprehend what gluten free is and that it is hidden in a huge number of foods. Some of my family are skeptical and don't take me seriously either, so I would like them to know that if I refuse their food it is not because I am crazy or on some fad diet. Of course, I don't need their approval, but it would make life easier in that respect.
I realise this is a paleo community, but I also know that a lot of users don't eat 100% paleo and some incorporate WAPF, so I thought I would at least ask to see if anyone had an opinion.
The only immediate (noticeable) symptom I get from eating gluten is back pain.
on February 15, 2014
at 12:48 AM
I would concur with @samc response. If you're 5 months into gluten free why "undo it"? And I would totally disagree with your position about reintroducing gluten for 6 to 8 weeks after being GF for ~5 months. By my arithmetic, it'll set you back about 6 or 7 months.
The celiac testing I've read about is a blood test, followed by a "look see" & biopsy if blood test is positive or a "look see" & a biopsy can be done a negative blood test or even w/o a blood test.
You're already well into your own n=1 experiment but you left out the baseline testing. :(
More importantly.... How are you feeling having been gluten free for ~5 months?
Are you eating any foods with gluten (breads, pasta, other grains, hidden gluten)?
GF vs non-GF is about a protein allergy not digestibility. This a Paleo community, there isn't going to be a lot of support for "yeah, eat this kind of bread".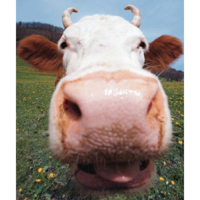 on February 14, 2014
at 11:45 PM
If you are avoiding gluten why bother? From what I recall the reliable test is invasive and requires tissue samples. What logical reason is your Dr giving for testing? If you test positive he/she is going to tell you to avoid gluten.
Sign in to Your PaleoHacks Account