Cast iron seasoning - scientific studies
Answered on February 23, 2014
Created February 23, 2014 at 4:58 PM
Hi everyone,
I have scoured paleohacks and many others websites looking for peer reviewed, scientific studies dealing with the polymerized fat seasoning on cast iron cookware. I cannot find anything. Again, I found lots of advice and purported 'scientific' explanation but not a single study or citation. The information I am trying to verify is:
1. If the seasoning is truly inert (citation?) then the type of fat used shouldn't matter - i.e. I don't need to removed the soybean oil coating on mine.
2. Is there truly no risk of oxidized fats or another other denatured (from high cook temps) particles leeching into food?
My go to paleo researchers (Paul Jamiet, Chris Kresser, and Denise Minger) are also silent on this.
I'd love to do some of this research myself but don't know where to start. I searched on JSTOR and found nothing useful. My music background is not helping right now... Any suggestions would be much appreciated. Thanks in advance!
Views




2.5K

Last Activity




2062D AGO
Get FREE instant access to our Paleo For Beginners Guide & 15 FREE Recipes!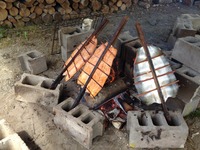 on February 23, 2014
at 08:00 PM
The practical solution:
Burn the pan in a fire and reseason it with saturated fat. This is standard practice for sketchy thrift store bargains or something you find in an old cabin.
The wonk solution:
1. Unsaturated fats like soybean oil cross link at high temperatures and varnish the pan. If this varnish flakes off into food, my best guess is that the varnish is insoluble in stomach acid, and would pass through digestion intact. Varnishes are virtually impervious to strong solvents, and the weak HCl in stomach acid is not a strong solvent. Leave the coating alone.
2. Of course particles will come off the surface and get in to the food. Where does old Teflon coating go? Why would soy varnish be any different?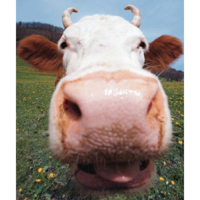 on February 23, 2014
at 06:30 PM
I think you have to ask why would someone do such a study? If you can answer that it might help you locate one. What would be the financial incentive for it? Cast iron isn't the go to cooking pan anymore as people want non stick high tech surfaces.
Sign in to Your PaleoHacks Account