Dizziness and lightheadedness associated with high-carbohydrate.
Answered on August 19, 2014
Created April 01, 2013 at 10:01 PM
Hello. It seems to be well known that high amounts of carbohydrates can cause drowsiness, though most sources relate dizziness and lightheadedness to low amounts of carbohydrates in the diet.
However in my experience it seems that carbohydrates have given me symptoms of dizziness and lightheadedness to the point of near fainting and temporary blindness (usually when changing position suddenly). The symptoms usually occur around an hour after having the food. I've noticed that after removing grains, sugary foods and potatoes that the symptoms disappear, and on the occasion when I eat high-carb foods (when little choice is available) the symptoms re-appear. To give an idea of how much carbohydrate, chocolate with about 20g of sugar has been enough to cause dizziness.
I have had my blood and heart checked and everything is fine in that department, except a slightly low neutrophil count and slightly high histamine which is unrelated I'm guessing.
Would people consider this to be normal? Has anyone experienced similar symptoms that go beyond mere drowsiness with high-carb foods?
Views




17.6K

Last Activity




1889D AGO
Get FREE instant access to our Paleo For Beginners Guide & 15 FREE Recipes!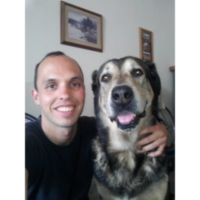 on April 01, 2013
at 10:10 PM
Sounds like reactive hypoglycemia. For me at least, it's a lot worse with low-carb or with high glycemic carbs like bread or sweet potato/potato. The best carbohydrate sources for me have been basmati rice and fruits where the fructose exceeds the glucose by a lot, such as apples and pears. Eating these things in the context of a balanced meal that contains meat and fat has helped slow down the glucose uptake further.
I've always been like this on any diet, but I'm holding out hope that there is some nutrient insufficiency that I might be able to eventually correct that will allow me to mainline glucose like so many people can. I kind of doubt it though, since my mom and brother are the same way.
Sign in to Your PaleoHacks Account