Hey ya'll I'm a fan of Dr. Mercola and his idea of nutritional typing. After taking his test I found out I was a Protein Type( high fat/protein, very low carb), and then listed was a chart filled with the foods that are most beneficial for my type. I've been a fan of organ meats and seafood since I was a kid, but after doing some research I've found that lots of these foods contain a significant amount of carbs (beef liver, oysters, mussels etc.) I'm gonna eat them anyways, but do ya'll know why these meats have carbs while non-organ meat and other seafood doesn't?
Get FREE instant access to our Paleo For Beginners Guide & 15 FREE Recipes!
on August 19, 2011
at 09:15 PM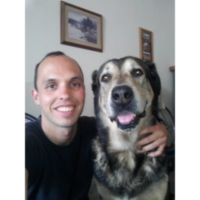 on August 19, 2011
at 09:19 PM
If someone's only option for eating liver were a breaded/deep-fried/sugar coated liver churro, I would tell them to still eat it.
Sign in to Your PaleoHacks Account