From what I have read, paleo has a lot to do with listening to your body and guiding your habits accordingly.
On the other hand, when it comes to strength training and building muscle, the advice is often to up your food intake substantially, even if you don't feel like eating. I have always been a little bit confused by this. If my body has been used to paleo for a while and is in good balance, shouldn't I be able to trust that my level of hunger will automatically adjust for building and repairing muscle tissue?
Views




2.2K

Last Activity




1458D AGO
Get FREE instant access to our Paleo For Beginners Guide & 15 FREE Recipes!
on July 16, 2011
at 01:21 PM
Unless you like adding belly fat too, don't just pig out. That's the standard bodybuilder "bulk".
You'll gain muscle... And fat.
Fast muscle gains without fatgain requires a small amount of surplus calories coupled with a large amount of surplus work.
Just like most dieters overestimate how many calories they burn and "reward" themselves into a perpetual cycle of fat, do too do people working out overestimate how intense their workout was.
My personal plan involved high intensity heavy weights with lots of sets and reps, followed by a copious feast... Followed by not eating till I was hungry again somedays a full 24hrs later. My personal rest period had me doing this 2-3 times a week.
I managed to put on about 20lbs of muscle without gaining bodyfat and am happy with my body comp now.I eat tubers in a post workout environment. Very steak an potatoes.
on July 16, 2011
at 11:08 AM
Your body doesn't necessarily want to grow. You have to give it an additional push with surplus calories. You might gain just eating to appetite but the gains will probably come very slow.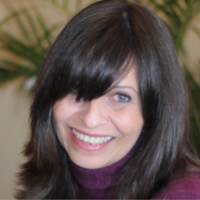 on July 16, 2011
at 07:18 AM
Not quite an answer to your question, but I had to comment on:
"From what I have read, paleo has a lot to do with listening to your body and guiding your habits accordingly."
Not so. I don't remember where I read it (can anyone help me with this?), but I read a very intelligent rant about the just listen to your body axiom.
If you are addicted to carbs, your body says it wants more carbs. If you are leptin insensitive, your body says you are hungry shortly after you ate a huge meal. After years of eating the wrong thing, our bodies are telling us the wrong things!
In order to heal we need to STOP listening to our bodies.
Sign in to Your PaleoHacks Account