I am a 25 year old woman, 5'7 and currently weighing about 185. I've lost about 40 pounds and 35 inches since having my son in August of 2011.
I had my body fat tested in a dunk tank on Saturday. According to the test, I am 134.5lbs of lean mass and 52.05 pounds of fat for a BF% of 27.9%. The guy who did my test said he typically sees someone of my weight range and age at about 105-110 pounds of lean mass so I'm doing something right there (if he wasn't blowing smoke).
I would like to get to about 20% body fat. My goal is to add another 5-10 pounds of muscle if possible through lifting, which should mean about 10lbs of weight loss to bring me to that goal
I am lowering my cardio from 1 hour to about 30 minutes per day (typically running). I also practice yoga to help with an old injury for about 1 hour 3 times a week. According to my HRM I am burning about 500-800 calories per workout, 5-6 days a week.
I eat paleo, and track my calories and nutrients online. I'm currently trying to eat about 1600 calories a day with a 40/40/20 fat/protein/carb breakdown.
According to the calulations they gave me this weekend, my BMR is 1855 + 30% (555) for normal daily activities. So, I ask Paleohacks, should I up my calories even more? I am truthfully struggling to eat 1600 calories without relying on nuts and nut butters to get me there. Am I overthinking it?
Thanks in advance, everyone!
Views




1.7K

Last Activity




1891D AGO
Get FREE instant access to our Paleo For Beginners Guide & 15 FREE Recipes!
on April 29, 2013
at 08:24 PM
You have a large amount of lean mass because you used to haul around quite a bit of extra weight, and at 180+ pounds, you still are hanging onto 50 extra pounds or so. It's unreasonable to expect to maintain high lean mass when you're significantly overweight. You will lose lean mass as you get down to a health weight, that's simply reality (not crazy bodybuilder math).
Congrats on the weight loss, but you don't need to haul around 50 pounds of fat, even if you're down to 20% body fat levels.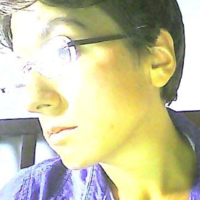 on April 29, 2013
at 09:31 PM
I'm predicting myself that I have about 117 lbs lean mass, or at least will by the end of my weight loss. I'm also 5'7". Right now I'm at 167lbs and frankly, I'm considering myself to be on my last 18 lbs before I start serious recomp. I'm a medium frame.
IMO, many, many women look perfectly healthy at 150 lbs and 5'7", if they have the proper body composition. Of course, have whatever weight goal you'd like, but I have a feeling you're going to need to lose at least 30 more pounds, if not 40 depending on your frame size.
I'm eating about 1500 calories a day total, sometimes more, sometimes less depending on the day. I'm sure you could afford more than that, especially if you're doing weights. Honestly, 1600 sounds fine; if you're worried about preserving as much lean mass as possible, I'd say make sure your protein stays as close to 1 g/lb lean mass possible.
on April 29, 2013
at 06:35 PM
In general, when I see someone "counting" calories, I can conclude offhand that something in the approach will be lacking. The old "calories-in/calories-out" model is just that; it is old and scientifically bankrupt. Even from the information provided above I can conclude that you are not eating enough, nor the right kinds of foods. Further, if you are bolstering with nuts and nut butters, you are working at counter-purposes to weight loss, e.g., if your goal is weight loss, lock up the nuts and nut butters for another day. I am curious, though, as to the source of your other carbs?
Sign in to Your PaleoHacks Account