Am I getting enough carbs? How about fat?
Answered on September 12, 2014
Created November 02, 2011 at 5:55 PM
Posted my typical day's worth of meals below. I feel like I'm getting enough protein (~170g) but what about fat and carbs? I'm never hungry throughout the day but apparently this is only 1600cal so I must be lacking something??
BTW I'm 5'8" 155lbs.
7:30am breakfast
23g whey protein
1 egg + coconut oil
Fish oil
Vitamin
10:30am snack
1 Banana
Handful of almonds/walnuts/macadamia nuts
Noon lunch
6oz. grilled meat or poached fish
1/2 avocado
Heap of baby spinach/arugula + olive oil & vinegar
Roasted greens (usu. broccoli or brussels sprouts) with olive oil
Fish oil
Vitamin
4pm snack
Grassfed beef stick (14g protein)
Pear or apple or banana
Handful of almonds/walnuts/macadamia nuts
6:30pm post-workout
23g whey protein in water
8:30pm dinner
6-8oz fatty meat (or lean meat + olive oil or coconut oil)
Heap of cooked veggies (usually kale, brussels sprouts, broccoli or spinach)
Salad with olive oil and vinegar
1600 cal: 170g protein, 80g fat, 70g carbs (42/42/16 P/F/C)
Views




2.2K

Last Activity




1404D AGO
Get FREE instant access to our Paleo For Beginners Guide & 15 FREE Recipes!
on November 02, 2011
at 06:13 PM
I use a very precise, scientific method to design my food intake--NOT!
If my meat has enough fat to taste juicy and yummy, it's perfect. If it feels/tastes dry, I need more fat. If my veggies have enough fat added to taste great, they're perfect. If they taste blah or watery, I add bone broth with marrow/fat or butter.
For the carb ratio, I've been using the general "The volume of plant-based foods should be about equal in volume to the meat/fats." That's been working great.
The above approach is giving good, steady results for me on the weight-loss and energy fronts but if you have a specific performance goal that's not happening for you yet, it would make sense to tweak the relative volumes/mixes of foods to get closer to the results you want. I do think that simpler menus actually make that easier for me. I also try to remember that how I feel/perform today reflects what I ate over the past 2-3 days rather than my last meal.
on November 02, 2011
at 08:00 PM
I think in general that if you're not hungry, and you feel that you are in touch with your body's hunger signals, that that is more important than anything else. Maybe on days where you don't have to rush out the door you could have a nice high protein breakfast instead of the whey...but I hear you on that front, better a protein shake than a bowl of cereal! Maybe throw another egg or two and some fruit in there to make it more substantial. It looks like you are including plenty of fat and protein...it also looks like you're a smaller person wanting to gain weight, so adding more carbs is probably a good idea for you. Just adding fruit in your smoothie and some tubers with your dinner would add a lot more food to your day.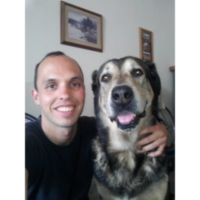 on November 02, 2011
at 06:01 PM
If you want to get leaner, you could go lower in fat, but if you're fine where you are, then it's not a problem.
I would however recommend that you just eat a piece of meat instead of protein powder. It's more nutrient-rich, has fewer additives and we're simply nut designed for what is essentially an intravenous injection of amino acids.
Sign in to Your PaleoHacks Account