One year ago I took control of my health—and I couldn't have done it without Paleohacks.com. Don't you feel the same?
Answered on August 19, 2014
Created September 30, 2011 at 3:47 PM
Fellow hackers???I year ago I was fat, sick, and lazy. I spent a few months counting calories to the point of driving myself and my family crazy. Once my wife and I found Robb Wolf's book, our lives and our health changed for ever.
Since then, I've lost about 50 pounds, 6 BMI points, and about 14-15% body fat. I've also visited PaleoHacks.com every day since then. I couldn't have done it with the support of this community.
If you are interested, here are more details about my journey.
Get FREE instant access to our Paleo For Beginners Guide & 15 FREE Recipes!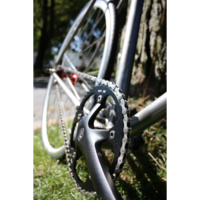 on September 30, 2011
at 05:29 PM
Same. A month before my 40th birthday last year I decided that my 40's self would kick my 30's self's ass. It's been a year of Paleohacks, Wolf, Cordain, Masterjohn, Davis, Harris, et al...and my old self wouldn't stand a chance.
on September 30, 2011
at 04:04 PM
Congrats!
BTW nice bianchi! I have a c2c infinito - sweet rides
:-)
Sign in to Your PaleoHacks Account