Timing/spacing out consumption of minerals so that they don't interfere with each other? (Will the calcium in my milk interfere with the copper in my liverwurst?)
Commented on February 13, 2014
Created February 12, 2014 at 8:44 PM
So I've heard some vague discussion about how some minerals can interfere with the absorption of other minerals. Eg, calcium can block the absorption of iron.
I've heard some say that you only have to worry about this when taking SUPPLEMENTAL forms of these minerals- ie, your body would handle calcium found in milk differently than it would calcium found in a tablet of Citracal.
I've been on a big (whole, grass-fed, organic, unhomogenized) milk kick lately, and I don't want the calcium in it to reduce the absorption of other minerals I'm eating.
How big of an issue is this? What minerals can calcium interfere with? (And what other mineral vs mineral absorption issues should we worry about?). How important is meal timing with regard to these minerals? Should I avoid washing down my steak or liverwurst with a glass of milk, since it might interfere with the iron or copper, respectively? Does calcium interfere with copper?
Views




2.5K

Last Activity




2074D AGO
Get FREE instant access to our Paleo For Beginners Guide & 15 FREE Recipes!
on February 12, 2014
at 11:05 PM
i dont focus on this at all and my bloodwork is good.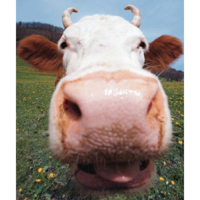 on February 12, 2014
at 09:42 PM
Life is too short to be getting this bogged down with eating timing. I can understand if you are taking prescription meds and want to be clear of issues with those interfering with supplements and real food.
Sign in to Your PaleoHacks Account