Does butter raise insulin and make you fat?
Answered on September 12, 2014
Created April 08, 2010 at 9:00 PM
Jimmy Moore, the low carb blogger at http://livinlavidalowcarb.com/blog/ has asked many of the experts in the low carb field to comment on this claim made by Dr. Davis based upon one study.
First read the blog entry put up by Dr Davis and the comments from readers.
http://heartscanblog.blogspot.com/2010/03/butter-and-insulin.html
Then follow up with Jimmy's posting and then you make your own decision as to whether you want to continue consuming butter as part of your paleo eating plan and lifestyle.
Views




8.9K

Last Activity




1683D AGO
Get FREE instant access to our Paleo For Beginners Guide & 15 FREE Recipes!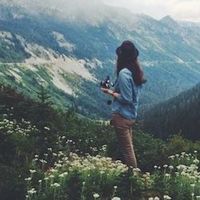 on April 09, 2010
at 07:40 AM
This is a quote from Dr. Davis' post by Dr. Andreas Eenfel:
If you instead substitute bread for the butter, calorie for calorie, the insulin levels would shoot through the roof. In other words, if eating more butter makes you eat less bread, that will surely make you thinner, not fat. That seems to be the way it works for me and my patients. I eat more butter than ever, more than most people, and I am as thin at 38 as when I was 20.
Butter probably does cause an insulin response from looking at the evidence, but looking at Peter's article cited by Partrik, it is much much more complex than that. In short, the arguments could go back and forth forever, but I do not think we should be overly concerned about cutting out every item of insulinogenic food from our diets.
Here in the Alps where I live, butter was sacred and candles of butter were burned in church to bless the cows right up until the 1950's. The inhabitants of these valleys were healthy, svelt and happy and very high butter consumers, as there was not much else to eat (in winter especially).
To start with, I thought this quote above was irrelevant, but it is actually very relevant; if you are eating (pastured) butter instead of the other insulinogenic foods out there, then consuming it in moderation - as we should with all foods - gives us some important vitamins, minerals and activators that I think we shouldn't dismiss just because it raises insulin levels.
My personal experience is that I put on no weight if I eat butter in moderation (but this may not be the case for people who have challenges with insulin sensitivity, of course) and I think the benefits of including it in our diets far outweigh the argument that it may make us put on weight, it is tastier than lard, my children love it and my taste buds relish a smattering of butter on cooked vegetables or mixed into scrambled eggs most days.
Sorry for the unscientific answer, but when it comes down to it, unless you are insulin sensitive and you want to do all you can to stop insulin production in your body - in which case you can probably live happily without butter - I believe it is all a matter of taste; the paleo diet can be hugely restrictive and sometimes a real battle not to give into temptation, so if temptation comes in the form of another kind of healing fat, (which may - because of the effect of Free fatty acids - in the long run curb our cravings for carbs anyway) well, then it isn't the worst thing we could be doing to our bodies.
Great question Dexter, thanks....
on April 09, 2010
at 03:05 PM
We can't just say that butter raises insulin, our bodies don't know that we're eating 'butter,' our cells run on nutrients, not foods. We need to work out what it is about butter that might raise insulin.
The notion that butter = dairy and dairy raises insulin is pretty much a non-starter. Even 100g, almost an entire stick only contains about 1g of protein and even less carbohydrate. It's the casein, whey and lactose that are insulinemic about dairy, there's nothing unusually insulinemic about the fats in butter. The saturated fat in butter is mostly myristic acid, palmitic acid and stearic acid, none of which are implicated in raising insulin.
The question of whether butter on its own raises insulin is the first question. This study that Peter links to suggests not, with cream (more dairy protein/lactose than butter) barely budging insulin from base levels of 39: an increase of 10pmol/L at 1hr(about +25% of base levels), and insulin falling to 37 and 30 at 2hr and 3hr respectively. Conversely casein raised insulin to 108, 117 and 90 over three hours.
There's a second question though, which is whether butter can result in higher insulin when combined with other foods. The study Davis cited notably gave persons 40g/160kcal of carbs with their butter/oil. It seems plausible that butter might lead to higher insulin levels in this context, since butter is 21% palmitic acid (roughly half the total SFA content) and palmitic acid induces physiological insulin resistance. Oleic acid, the main constituent of olive oil, conversely, doesn't. If palmitic acid makes your tissues insulin resistant then your body will need more insulin to control glucose levels. Plausibly, palmitic acid with large amounts of carb (a HFHC diet) would be a bad thing. It's eminently possible that in an evolutionary context we ate SFA and we ate carbs, but rarely large amounts of each at once.
If the lesson of Davis' post, by contrast, is that SFA/MUFA in the bloodstream produces appreciable amounts of insulin then we're doomed. Every time we stop eating, the flow of our body fat (rather similar to butter in composition) into our bloodstream, will give us an insulin spike!
By contrast, it's well known that the MCT from SFA like coconut will produce an insulin response, and more so than will LCT from animal fat (and almost entirely) butter. Butter contains a few MCT/SCT, but for practical purposes is much the same as standard animal fat.
on April 08, 2010
at 09:25 PM
Having read both DR Davis and jimmy's posts- I am leaning toward the fact that butter and most likely most diary products stimulate insulin production therefore increase body fat. I am Low carb and try to limit my diary to fermented milk products like Greek Yogurt and some goat cheeses but have experienced some weight gain when push comes to shove and need to eat more than I like because I am away from my kitchen, etc. So I say Yes to the Doctor (his blog is wonderful) and No to Jimmy, who after seeing the low carb cruise photos, many need to lose some body fat. I need dairy some I lean toward Primal about 40 per cent of the time. I cook with Coconut oil almost always instead of butter. In the old days body builders stopped drinking milk about a month before competition to reduce the body fat under the skin and allow the muscle to look more ???cut.??? So dairy does produce its share of body fat.
Sign in to Your PaleoHacks Account