...or is it the opposite way around? If I were to completely run through my glycogen stores but only consumed enough carbohydrate to replenish one, which one has first priority, the brain or the muscles?
Views




1.6K

Last Activity




1673D AGO
Get FREE instant access to our Paleo For Beginners Guide & 15 FREE Recipes!
on March 29, 2011
at 10:59 PM
The easy-ish answer is brain.
Gluconeogenesis will also kick in to insure glucose supply to the brain cells (and kidney cells) that require it, though keep in mind that it's not necessarily a linear process. It's much more fluid than that.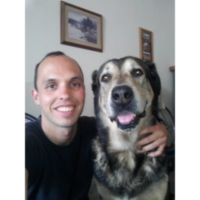 on March 29, 2011
at 09:58 PM
I read recently that fructose is preferentially stored in liver glycogen but glucose is preferentially stored in muscle glycogen. The former is definitely true, but I think the latter isn't. I think supplying the central nervous system, RBCs etc, with energy is more of a pressing concern, so liver glycogen is preferentially repleted with either carb source.
The liver is involved in maintaining serum BG levels by trickling glucose into circulation, but muscle glycogen is largely inert until called upon with anaerobic activity.
on April 16, 2011
at 09:39 PM
Hmmm,could that be the reason why my mental mood lifts/becomes more positive when I eat red beets,pumpkin or sweet potatoe?....or when I eat fatty fish like herring,mackerel or eel. especially those veggies combined with the fish can sometimes give me really good feelings,whereas I usually feel quite lethargic. I just don't dare to eat it too much/frequent,bc of al the low-carb stories I'm reading. If i'll eat more of those veggies,i feel very nervous towards using too much fat. Man....I hate needing to gain some upperbody fat with the absence of exercise accompanied by fear of getting too fat again. (I feel I have such a disturbed eating pattern...probably also bc I feel like I'm eating monotonously bc I just don't like cooking.It usually takes up too much of my energy.When I see these delicious veggie varied meals,I start to salivate: http://www.facebook.com/#!/pages/Paleo-Food/143036789093004 How I wish I had a personal chef or a partner for that matter,preferrably who likes to cook...Primal ofcourse;) )
Sign in to Your PaleoHacks Account