Fat consumption and Brain Function
Answered on February 10, 2014
Created February 09, 2014 at 12:18 PM
Lately i was consuming more lard in my diet and found to have more energy.
But i am worrying about reports on cognitive impairment associated with lard diet:
High fat lard diet increased age-related oxidative damage (protein carbonyls) and impaired retention in the behavioral test. This selective increase in oxidative damage and cognitive decline was also associated with a decline in NF-E2-related factor 2 (Nrf2) levels and Nrf2 activity, suggesting a potential role for decreased antioxidant response.
http://www.ncbi.nlm.nih.gov/pubmed/20557430
http://www.ncbi.nlm.nih.gov/pubmed/20004026
UPDATE1: Here is one more study:
Fat intake at midlife and cognitive impairment later in life
Abundant saturated fat (SFA) intake from milk products and spreads at midlife was associated with poorer global cognitive function and prospective memory and with an increased risk of MCI (OR 2.36, 95% CI 1.17-4.74) after adjusting for demographic and vascular factors, other fats and ApoE. On the contrary, high intake of polyunsaturated fatty acids (PUFA) was associated with better semantic memory. Also frequent fish consumption was associated with better global cognitive function and semantic memory. Further, higher PUFA-SFA ratio was associated with better psychomotor speed and executive function.
http://www.ncbi.nlm.nih.gov/pubmed/18188871
UPDATE2:Seems like some people;) don't see the question here: So the question is "Is lard/butter/tallow bad for brain? Did any of you guys track their performance on various fat sources, like Seth for example here:
http://blog.sethroberts.net/2011/11/25/butter-and-arithmetic-how-much-butter/
I think choosing fat source it's like choosing fuel for your BMW;) - so help me(and other readers) choose the best fuel.
So far my observations:
olive oil - gives me brain fog + makes me moody, but big libido boost )))))
coconut oil - 1st days it has great effect on my ADHD, i read some people were comparing in even to adderal(never tried it), and makes me more assertive too, sometimes too much. Also can contribute to insomnia if taken late in the day.
butter - energy, but made me a bit anxious. Thinking about trying it again though.
tallow(beef) - makes me a bit moody(but not like olive oil, much better) and improves my ability to communicate/speak - find correct words.
lard - sometimes give energy, sometimes makes sleepy. Seems like effect depends on amount of carbs i ate.
So far i much prefer to use animal sources. And they effect me much better comparing to olives oil, coconut oil, etc...
All just my person observations. Would really like to hear yours paleo friends.
Views




1.9K

Last Activity




1622D AGO
Get FREE instant access to our Paleo For Beginners Guide & 15 FREE Recipes!
on February 10, 2014
at 08:08 PM
The question was whether lard impairs cognitive function. I doubt it, because long-lived populations that favor lard exhibit almost no dementia. From large population studies, you would be lead to conclude that lard improves cognitive function. Of course, we are talking real lard. Perhaps those papers refer to store lard, i.e., hydrogenated? Then all bets are off. Hydrogenation can really do a lot of damage.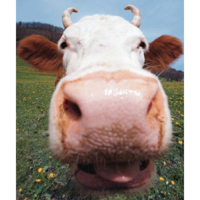 on February 10, 2014
at 04:00 AM
The answer is - what is the question?
edit: http://www.slate.com/articles/health_and_science/the_mouse_trap/2011/11/lab_mice_are_they_limiting_our_understanding_of_human_disease_.html
Sign in to Your PaleoHacks Account