newbie question about arthritis joint pain and remineralizing our bodies
Commented on October 16, 2013
Created October 14, 2013 at 5:02 PM
I'm new to the community here - was looking for a place to get feedback on dietary and health questions. I'm not sure how paleo I am and haven't labeled myself, but have been eating 'real food' for the past 10 years or so after hitting the menopause wall (sort of speak) and gaining weight and other problems. Even though I have reinvented my diet and added all kinds of things like organic, probiotic, non processed, etc. I have recently started suffering some arthritis type pains in hip and shoulder joints and searching here there and everywhere for some dietary answers. I have read that our bodies do remineralize and hoping someone else here might have some experience or knowledge in this subject.
Views




2K

Last Activity




1738D AGO
Get FREE instant access to our Paleo For Beginners Guide & 15 FREE Recipes!
on October 15, 2013
at 02:11 PM
Yes to the above suggestions of weightloss and vitamin d + k2 (i think you need vitamin a too, possibly magnesium also? Calcium levels in the diet should be kept decent, no need to supplement with a good diet). And omg yes to bone broth. Also eat lots of meat on the bone and suck all the marrow out/ chew on the gristle.
In addition: Weight bearing exercise is your best friend. Train for strength!
Finally, turmeric is supposed to be very effective for arthritis. I eat a lot of it anyway. If you don't, start adding it to food as often as you can. It has a mild taste, slightly bitter/astringent so don't go adding tonnes and tonnes but 1/2 tsp in all your meals would be enough.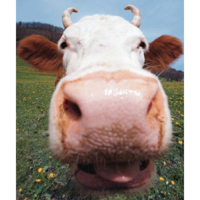 on October 14, 2013
at 08:12 PM
I had what I thought was the early stages of arthritis in my hips. Turns out losing a lot of weight and cleaning up the diet cured me of that. I might get minor ache or pain, but it is now from too much exercise as opposed to watching tv on the couch.
So what kind of shape are you in ? Could it be the answer ?
on October 14, 2013
at 05:20 PM
in general you may want to look into vitamin d, k2 and maybe bone broth/collagen for the connective tissue?
Sign in to Your PaleoHacks Account