Another "Intrepret my Blood Results" Question
Answered on August 19, 2014
Created March 08, 2011 at 3:05 AM
These are blood test results I got back today that were taken on 2/21. I have nothing to compare them to. I started eating strictly Paleo the first of the year. I understand that a month and three weeks is hardly enough time for results to come about, but I'd appreciate it if you guys could give me a quick interpretation of these.
Results Fasting Glucose: 67 mg/dL
Total Cholesterol: 267 mg/dL
Triglycerides: 109 mg/dL
HDL: 48 mg/dL
HA1C: 4.9 %T.Hgb

Unfortunately I don't see any CRP numbers. There are a few things which are high (not counting my Total Cholesterol) according to the report:
Calcium - CA: 10.5 mg/dL (8.6-10.2)
Albumin - ALB: 5.2 g/dL (3.6-5.1)
Total Bilirubin: 2.3 mg/dL (0.2-1.2)

I'd hoped to see my triglycerides lower, and my HDL higher, and when I told my family about my 267 Total Cholestrol they about hit the roof.
If you would like any other levels let me know. The tests that were ordered are: CBC W/DIFF AND W/PLAT, COMP. METABOLIC WITH EGFR, LIPID PANEL, and HEMOGOLBIN A1C W/ EAG
Just for some background:
I am a 22 year old male, 5'11, 184lbs (was 200lbs first of the year).
I typically fast about 16 hours a day, sometimes closer to 24.
Generally, I Eat:
3 eggs fried in butter. On occasion, I'll have a few strips of bacon as well.
Avocado (or Guacamole) just by itself, with a can of tuna or maybe a kipper snack.
Various Nuts
A generous helping of meat (steak, chicken, pork, whatever I'm in the mood for)
Occasionally I'll eat some berries with cream.
I've taken to whipping up some heavy cream, putting a tiny dribble of maple syrup in there, and eating just that.
Chocolate on occasion
Vegetables smothered in butter
Sometimes I'll partake in cheese too!
I'm not too worried about my results, and I feel awesome eating how I've been eating. For the first time in forever I'm actually forgetting to eat and not feeling hungry all day. Of course, the family still worries! I'd very much appreciate any feedback you've got.
Views




1.9K

Last Activity




1917D AGO
Get FREE instant access to our Paleo For Beginners Guide & 15 FREE Recipes!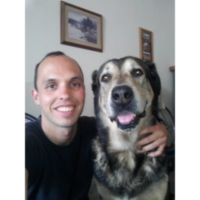 on March 24, 2011
at 06:59 PM
I wouldn't worry about LDL. If you're eating a biologically appropriate diet that is rich in all necessary nutrients and the result is a high LDL, then it's safe to assume that your body has a very good reason for stocking your lipoproteins up with cholesterol and sending it to your various cells.
That being said, your TGs are high, but they will descend steadily with this diet. Similarly, HDL will rise, especially if you are able to eat high myristic acid foods such as coconut. HbA1c looks pretty good. Given the TGs, I would have expected it to be higher. Fasting glucose looks great.
My recommendation would be to cut out the maple syrup (and the whipped cream dessert altogether if your fat loss stalls) and to add in organ meats. I eat 1/4lb of lamb liver twice a week and 1-2 lamb kidneys on the other days. It's an acquired taste, so you might need to douse them in hot sauce or something in the beginning. I honestly think that eating organ meats is one of the most important changes that a person can make to their diet.
As far as your TSH is concerned, that's almost certainly the result of an iodine deficiency. It's possible you have some other problem like Hashimoto's where iodine supplementation would make it worse, but you'd probably know about that. Assuming you're iodine deficient with an otherwise healthy thyroid, you should shoot for a dose of .5 to 1mg a day. I get it from kelp, but you can take iodine (though the panicking idiots have depleted the supply and driven up the price due to radiation fears). It basically goes like this: TSH ---iodine-->T4---selenium---T3 If you're deficient in either of those, your overall thyroid function will be negatively impacted. Luckily, eating kelp and liver/kidneys respectively will address those common deficiencies.
on March 24, 2011
at 05:55 PM
Just thought I'd do an update to this. Saw the doctor today, and he gave me another copy of my blood tests which now included a TSH number that I didn't have before. He said it's high, but within range, at 4.04 and wants to keep an eye on that. He's upset over the fact that my Total CHOL is so high, but offset by the fact that my HDL and Trig numbers are probably better than the majority of people he looks after. He told me to avoid all processed carbs and exercise more, and we'll see what happens in three months, which frankly surprised me.
On top of that, in 4 weeks my blood pressure went from:
140/91 "Do you have issues with high blood pressure?"
to:
120/80 "You have perfect blood pressure numbers."
The only change: Started taking magnesium and ensuring I eat more green veggies, and added in cod liver oil + additional omega 3 fish oils.
Sign in to Your PaleoHacks Account