Anyone had a blood glucose rise when using good oils.
Commented on July 20, 2014
Created July 20, 2014 at 1:21 AM
First, I'm a type 2 diabetic.
I began a Ketogenic diet recently and knowing I had to eat good fats as 75 to85 percent of my diet I took a teaspoon of a high quality MCT oil and just about 20 minutes later my blood sugar went from 90 to 140 and took for ever to come down.... I also tried coconut, olive oil and krill oil and get the same response.
Views




1.3K

Last Activity




1461D AGO
Get FREE instant access to our Paleo For Beginners Guide & 15 FREE Recipes!
on July 20, 2014
at 01:21 PM
Eating excess meat can cause blood sugar rises because we can't directly burn the protein, but rather first convert the excess into glucose and then dispose of the glucose (except that if you're insulin resistant, you can't dispose of the glucose easily.)
There's an interesting effect where there's a tiny insulin response to fats as well, but they don't address the effects to blood sugar:
http://caloriesproper.com/?p=4365
Likely what's happening is that since you've gone VLC and are in stress, your body creates more glucose via gluconeogenesis (cortisol signals this), which converts protein into glucose. You'ld probably take some adaptogens to lower the stress signal. Things like phosphotidyl serine, rhodiola, eleuthero, and back off things like caffeine for a while.
If you're insulin resistant, this might help:
a) work out fasted and do HIIT and then resistance training (i.e. lift some weights) enough so that you deplete all the stored glycogen in muscle and are going to signal gluconeogensis. At this point you're presenting your body with a state of very low insulin, which if you're resistant, will help.
b) wait an hour or two after working out - this will be hard because you'll be exhausted at this point, and then eat a very carb (and protein) rich meal and do so quickly. i.e. large steak and sweet potato with honey and some white rice. Eat the carbs first. This will cause a single high sugar spike, presenting your body with a high glucose state, so it should spike insulin.
Eat low carb the rest of the time, keep it to 50g carbs a day, mostly eating the carbs at night.
The going back and forth between very low blood sugar and the rare occasional high, should reset the insulin receptors.
(This won't work if your islet cells are damaged and aren't producing enough insulin, i.e. have gone from Type II diabetes to something closer to type I.)
This part's a bit controversial:
c) supposedly cold thermogenesis can help reset insulin resistance as well, at the easiest simplest end, you could take cold showers, or at the extreme end sit in a tub full of water and ice with compression shirt and pants (not recommended due to freeze burns!).
You could also exercise with an ice vest. There is one paper about it here: https://www.jstage.jst.go.jp/article/endocrj1954/3... and Ray Cronise's doing a lot of research about it (free, but registration required site): he's ready to submit a paper (which you can download off his site): http://hypothermics.com/2014/05/the-metabolic-wint...
I can't find the exact one I used, but it's something like this (this one is probably even better than the one I rigged): http://www.amazon.com/Thermafreeze-Reusable-Blanke...
You'd tape a few of these together with packing tape into a belt, put it around your midsection, place a large belt around it to hold it in place, and work out, for example, on a stationary bike. I don't put this thing directly on my skin, but rather over a t-shirt. It looks bizarre at best, so do this at home if you have an exercise bike, or treadmill, etc. Work out as hard as you can doing HIIT. You'll find yourself getting very very hot in order to combat the cold the ice belt produces.
There is also a very expensive vest that has pockets for ice packs that you could buy, but perhaps you could cut and tape a few of the above into the right shape instead for maybe 1/3rd the cost.
The belt contraption isn't ideal as most of our Brown Adipose Tissue is on our backs, not the midsection, however, you'll still create a large thermogenic response from the cold anyway, which is the point. Even if the cold exposure doesn't fix the insulin issue, you'd burn far more fat than just the workout by itself, and that may help the insulin response since you now have an added glucose disposal mechanism.
There's a thread here, http://www.marksdailyapple.com/forum/thread50560.h... whose first post leads to this article: http://journals.cambridge.org/production/action/cj...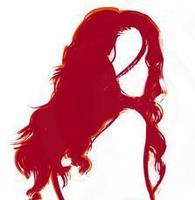 on July 20, 2014
at 05:19 AM
That's interesting.
I'm in a similar boat - going paleo has helped me feel better, but it hasn't actually dropped my blood sugar much. I've noticed the only time my blood sugar drops to a good range is when most of my calories come from Coconut Oil - other oils don't have the same effect.
You should also keep an eye on whether meats are raising your sugars. It goes against standard medical dogma, but I've noticed that heavy meat meals cause a jump in sugar.
If 75% of your calories come from fat, you still can't pinpoint if it's the other 25% causing the blood sugar rise. I'd recommend doing a day or two fasting on coconut oil or coconut products alone, and seeing if your glucose gets better.
Sign in to Your PaleoHacks Account