Hopefully everyone knows the difference between the main trans fats, CLA, VA, and elaidic acid, the former two being healthy and the latter being the one that kills. And when someone is concerned about the trans fat content of beef we usually point out that CLA and VA aren't anything to be concerned about and that it's elaidic acid you need to avoid. But it looks like there is a tiny bit of elaidic acid in beef http://www.caf.wvu.edu/~forage/humanhealth.pdf (scroll down to the third page under elaidic acid).
So I want to know what the deal is and if this is a problem. This link http://www.tuscany-diet.net/sezioni.php?seid=3013 says that hydrogenation can be done by bacteria in the rumen of an animal, creating small amounts of it.
My thoughts
-It is a very small amount. -It may actually be different than the synthetically manufactured trans fat (maybe, I am not a chemist) -There is no reason to think that beef is harmful, Trans fats are supposed to cause increased levels of CRP but I and many people who eat beef regularly have negligible levels, same goes for anything else trans fats supposedly do.
Buuuuuuuuut I'm still concerned. Have at it!
edit: Grass-fed has less than grain-fed http://www.ncbi.nlm.nih.gov/pubmed/16500874 which had little to begin with.
double edit: okay I don't know exactly how much is in it but if there is any then it is so little so as not to be worth mentioning.
Views




3.4K

Last Activity




1575D AGO
Get FREE instant access to our Paleo For Beginners Guide & 15 FREE Recipes!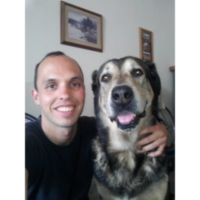 on April 01, 2012
at 08:28 PM
I think this may be the same mistake that's made with the reductionist attitudes toward PUFAs or fructose. Eating a bag of chips fried in soybean oil with a cola is quite different from some raw almonds and an apple. It's the supradietary (from an evolutionary perspective) doses that are problematic.
I'm sure there's interindividual variation as well, just as there is with butterfat. I think the amount of butter that I ate per day that took my total cholesterol to 393 is probably eaten by some folks here every day with no perceptible effect (aside from a probable gradual fattening). I encounter every fatty acid in butter daily in other foods, but the overall ratios would be quite different.
I suspect that most Americans consume amounts of synthetic trans fats in amounts that were impossible to encounter before 1911 or whenever Crisco came out. It may not doom someone to a heart attack, but it's certainly not going to help one's odds.
As far as a mechanism goes, Enig states that they disrupt cellular function and interfere with the functioning of enzymes such as delta-6 desaturase, which would interfere with the conversions of the n-3/6 fatty acids. It may very well be that it's not that dietary n-6 is bad per se, but that introducing huge doses daily of synthetic trans fats creates/exacerbates an n-3 deficiency and/or prevents linoleic acid from being converted into its active forms.
on April 01, 2012
at 05:24 AM
Can someone explain the biological mechanism that makes elaidic acid toxic? I've never really heard a good explanation for this by the paleo community.
Also what exactly is the difference between CLA and EA chemically? I know CLA is supposed to actually have health promoting properties.
Sign in to Your PaleoHacks Account