What are the pros and cons to using bacon fat for cooking?
Commented on March 23, 2014
Created March 21, 2014 at 4:10 PM
I want to invest in a good bacon fat jar. But, before I do, I want to be sure that if I use it on a regular basis to add fat to my cooking, I won't end up with adverse health effects. Also, how long does bacon fat last before I should discard it and start with fresh stock?
Thoughts?
Views




3.2K

Last Activity




1577D AGO
Get FREE instant access to our Paleo For Beginners Guide & 15 FREE Recipes!
on March 21, 2014
at 09:06 PM
There is a fair amount of PUFA in pork lard. Have you ever tried grass fed beef tallow?
on March 21, 2014
at 05:02 PM
Adverse health effects from bacon fat? Hmm....well why not use plain pork fat and render out the lard instead of using bacon fat? Bacon does usually contain nitrites (whether added as sodium nitrite or naturally occurring in celery powder/juice/sea salt is irrelevant, both have the same effects) which may release some nitrosamines into the fat. Better to play it safe and just buy pork belly or fatback and render out the fat (lard), then store said lard into the jar.
Lard is perfectly healthy and high in monounsaturated fat (more MUFA than anything else), so it's very good for you. In my time using lard for cooking, I haven't noticed any adverse effects, just some weight loss, so I wouldn't stress over it. Enjoy.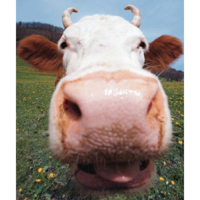 on March 21, 2014
at 04:45 PM
Pro - tastes really good
Con - tastes really good, might lead to excessive use.
Never had it around to amass a great amount, but when I have excess I freeze it in 2oz containers which I can then just pop out and into a pan for use. Dog loves it on food as well.
Sign in to Your PaleoHacks Account