Is this Exercise Induced Hypoglycaemia?
Commented on May 05, 2014
Created May 04, 2014 at 4:23 PM
In the past, I have had no issue with exercising and feeling great for the whole day afterwards. I ended up taking almost 4 months off of 'strenuous' exercise (trying to cut out the chronic cardio) after I had a pretty scary hypo like attack and landed in the hospital, which is when I first started to have feelings of anxiety that always seem to happen at the same time every morning (usually 2-3 hours after exercise). I've had many tests (heart, lungs etc) to rule out anything considered 'major'.
During the past 3 months, whenever I try to do short HIIT sessions (20 mins) or try to get back into my regular strength training routine (not even using heavy weights), I feel like shit and I can barely get through the workout because I feel like my muscles have turned to putty. About an 1-2 hours after the 'workout' I start to feel shaky, weak, anxious and lightheaded with major brain fog and feeling of dread sets in that says EAT NOW.
In the past, I would workout fasted first thing in the morning and usually do about 30-45 mins cardio (which I realize is chronic and too much to do 5-6 days a week!) followed by some light strength training. I've been trying to do 3-4 days of ST coupled with some easy walking up hill or stair master for 20mins. I'm seriously struggling here and not sure what to do.
Because I've been so inactive, I've been consuming less calories overall. My daily menu looks something like this and leaved me feeling quite stuffed (I've lost a lot of my appetite not doing as much cardio) :
B: Granny smith apple, green juice (kale, cucumber, celery, parsley), cup of chicken soup made with bone broth and 2 tbsp grass fed beef gelatin
L: 4 cups cooked kale with 1/2 large avocado, 1 kombucha
S: 1 kombucha
D: Varies. Once a week I'll have 1 whole small seabass, liver, 2 cups cooked veggies + 1/2 a papaya (dinner at my folks' house), but during the week I find myself only hungry for a large veggie salad (1 head cauliflower, 1 bunch asparagus, some avocado, carrots and some small amount of protein like an egg, fish or beef...whatever is left in the fridge). 3-4 dinners a week tend to be mostly vegetarian even though it's not my intention.
Supplements: Multi-B #6 + Adren Plus recc'd by my nautropath, high EPA + DHA fish oil (1 tsp), 5,000 IU Vit D, Natural Calm (2 tsp a night).
Are these symptoms and feelings I'm getting be caused by what I am (or am not) eating? How would you hack my diet so I can start working out again (even lightly!!) without feeling like I'm about to have a heart attack and pass out.
I feel like this is something I probably know the answer to, but it's time to take a step back and let you pick away at this so I can get some honest feedback. This is too close to me and I fear I'm not able to look at it unbiasedly.
Thank you and sorry for the length!
Views




1.8K

Last Activity




1901D AGO
Get FREE instant access to our Paleo For Beginners Guide & 15 FREE Recipes!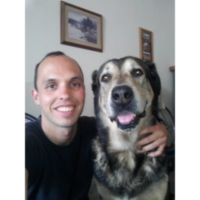 on May 05, 2014
at 05:00 PM
Personally, I wouldn't be unable to replete muscle glycogen on such a diet due to the low carbohydrate intake and would have the exact same symptoms. You might try adding in starch and seeing if there's a difference. It worked for me.
on May 05, 2014
at 02:38 PM
If you're eating 4 cups of kale in a sitting, this could be contirbuting to you feeling 'stuffed'. That feeling doesn't mean you're being nourished or taking in enough fuel.. In fact I'd argue that being so high fibre coupled with what looks to be an overall energy deficincy in your diet has substantilly contirbuted to you being in the state you describe. If you were eating in a similarly unbalanced way while probably overtaining, eating so little in teh first months off , (and barely any carbs at all?? -why is that?) who is to say you'll be rested/feeling better...?
If I were you I'd consider that my apparent aversion to taking in a reasonable amount of fuel or to chang habits by integrating more calories (and more carbs...?), coupled with my apparent need to exercise, is not helping me at this time...
Together by eating so little in carbs, over training/doing so much, and also eating such a huge amount of crucifers in your diet over a reasonably long period, it could well be that your thyroid has become a little bit undernourished and dysfunctional. That's a huge amount of akle you're eating everyday...
I suggest you ditch the crucifers, eat more energy dense food (I'll speculate and say that perhaps you are afried, reiticent for some reason to eat more while 'wokring a desk job'/'seeing mustcles turn to fat /'putty'.Sticking with tht tried and true dietary apparoch and not being willing to try different things in the 4 months past could be why things haven't got much better...
My suggestion: consider to eat more food, eat less crucifers, eat a little more carbs....
Ps. I wish you well. My tone in this post is possibly a little judgemental/assuming perhaps... Any inference I make of course reflects my understnainds, expeiriencs, need not relate to you....
on May 04, 2014
at 04:54 PM
@Linds in your previous posts I believe you gave your age, height, weight which are important with respect to how much you need to each. And I recall some of the details of your situation but only just vaguely. My recollection was that the consensus was....no eating enough?
My "blink" is still...you're not eating enough. Do some calorie counting & some energy requirements estimates.
Consider dialing back even further on your workouts... ease into it.
Take a look at
http://well.blogs.nytimes.com/2013/05/09/the-scientific-7-minute-workout/?_php=true&_type=blogs&_r=0
According the article you can get 80% of the benefit of LONG workout in a fraction of the time. I use it because I really dont like spending the time for a long workout and it seems to work for me.
Added......
Your BMR is the calories to keep you alive w/o any activity are you sure you're eating enough? It's been years since I've done regular heavy workouts. But I can understand your feelings of "shaky, weak, anxious and lightheaded with major brain fog and feeling of dread sets in" imo classic low blood sugar effects.
Years before I slid over the paleo, I used get those feelings and after a meal I would have a "wave of feelings of wellbeing" wash over me. It was interesting. Since going paleo, I seldom get that noticeable "wave of wellbeing".
My theory, it has to do with my tendency towards depression / anxiety >>>> low levels of serotonin? YMMV
There is a woman, MD (psychiatrist), who blogs about her personal experience with tweaking her diet, might be worth a look. I read the bulk of her posts and they seem reasonable plus she gives data & references.
http://www.diagnosisdiet.com/about-dr-ede/
http://www.diagnosisdiet.com/food/fats/
http://www.diagnosisdiet.com/bipolar-disorder-and-omega-3-fatty-acids/
http://www.diagnosisdiet.com/bipolar-disorder-and-low-carb-diets/
Sign in to Your PaleoHacks Account