phytic acid, nuts, and grains confusion
Answered on August 19, 2014
Created March 19, 2013 at 5:16 PM
I know that similar but not exact questions have been asked before, but I would like some fresh perspective. I average about a handful of almonds a day. Sometimes I feel like they make a good snack or can round out a meal nicely. The rest of my diet is very low in phytates (i.e. no grains, beans, or legumes).
In the Primal Blueprint, Mark Sisson makes it known that phytates are one the main reasons grains are bad (besides obvious carbs). But nuts have phytates too, and these are not admonished in his book. So, is there something in nuts that counteracts the negatives of the phytates? Is a handful of almonds a day bad in the context of an otherwise nutrient dense diet? If a handful of nuts isn't, then what about a single serving of oatmeal? If not, then why not oatmeal (or similar grain) and why yes nuts? It can't be the carbs because a single serving of oatmeal is only about 27 grams of carbs, which leaves me 123 more grams before I become insidiously obese.
It just doesn't quite add up for me I'm kind of confused, so if you could kindly drop some knowledge that would be cool.
Views




2K

Last Activity




1982D AGO
Get FREE instant access to our Paleo For Beginners Guide & 15 FREE Recipes!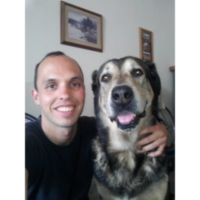 on March 19, 2013
at 05:55 PM
No, don't listen to the scare tactics. Nuts like almonds are a great source of nutrition (especially magnesium and vitamin E, which are pretty scarce in most diets).
Anyone who likes nuts and isn't allergic should eat a lot of them.
In general, this sort of reductionism usually ends up being more harmful than good. If phytates are a concern, just eat the nuts between meals.
on March 19, 2013
at 06:28 PM
I'd say most great foods still have a few problematic compounds. I just read about some old lady who ate two pounds of bok choy per day and ended up in the hospital. This is the argument for eating a variety of foods, and in that context, the benefits of eating a handful (or two, or three) of nuts probably outweigh any harm. I personally don't eat too many nuts because they're kind of a binge food for me. If that's not an issue for you, then enjoy.
The reverse argument is that even bad things for you have good things in them. Carrot cake has carrots! But that's no excuse to eat carrot cake. In that case, the bad outweighs the good. In the case of nuts, the good outweighs the bad. But given that "the dose makes the poison", just don't go crazy on them.
Sign in to Your PaleoHacks Account