Am I getting enough activity
Commented on October 11, 2013
Created October 11, 2013 at 12:58 AM
so I play running back and middle linebacker in football, I was wondering if I'm getting enough activity to sustain great athleticism for those two positions. From Monday to Friday I spend 30 minutes each day walking to and from school and classes, along with two, two hour football practices which aren't super challenging but still are a good amount of running and we always do conditioning at the end of each one. On Saturdays I have a hockey practice, just 50 minutes, not too hard. On Sundays, I have a football game and since i play both ways it's like an hour and a half of running around constantly. I also throw in an intense 30 min TRX workout once a week along with the small amount of activity I get from gym classes(not that much) and running a bit at recess.
I'm 5'5 115 pounds and 13 years old and eat about 2500 calories a day
Views




1.2K

Last Activity




1740D AGO
Get FREE instant access to our Paleo For Beginners Guide & 15 FREE Recipes!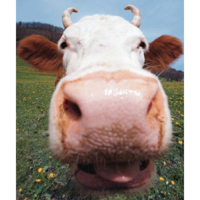 on October 11, 2013
at 02:00 PM
If you have time in your busy schedule, do some reading. Several books, especially Body by Science talk about how training specific to your sport is key and a lot of the other stuff athletes do is energy wasting and not very useful in the long run.
on October 11, 2013
at 11:29 AM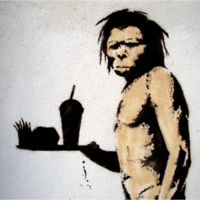 on October 11, 2013
at 02:36 AM
HAHA that sounds like Romeo - my girl friend's cousin's son (what relation does that make them?)
Yes, that's plenty of physical activity. 4 hours of football practice FIVE DAYS A WEEK? You're tough, kid. Be careful out there.
The truth is that there is such thing as too much physical activity. It's up to you if you want to keep that up for a while but keep in mind that you're sacrificing your long-term health for short term athleticism. Yes, the more you work your body the stronger you will be in the here and now of things. You might even become a college football star some day. Just keep in mind, it's a trade off. Athleticism in youth for pain to come with age, along with a likely shorter life span. Someone else can come along and cite sources for me... but you gotta admit it's also just common sense. Even though the body heals, parts can still permanently wear out like any machine. You sound smart for your age and I'm sure you can do a lot with both your body and your mind.
Congratulations though on your dedication to the sport. Make sure to get all the right nutrients and plenty of sleep while you maintain that level of athleticism to help mitigate the detrimental side effects.
Sign in to Your PaleoHacks Account