I swear pale people don't need Vitamin D as much or some people genetically don't need as much and have adapted to not needing it. Cause if I don't get enough my skin breaks out and I feel sick, but other people that eat shit and aren't healthy i'm sure are Vit D defficienct and nothing happens to them
Get FREE instant access to our Paleo For Beginners Guide & 15 FREE Recipes!
on March 23, 2013
at 10:44 AM
"I swear pale people don't need Vitamin D as much"
That's wrong. The paler you are, the less time you need to be in the sun to synthesize a specific amount of VitD.
Even people who eat crap might get enough VitD, as many processed foods are enriched with VitD. You might need more exposure to the sun than other people because: a)You are older than 65
b)You have problems with your kidneys, thyroid or liver
c)You have a chronic inflammatory disease in your gut
d)You are adipose
e)You have osteoporosis
f)You have a problem with alcohol
g)You have a problem with digesting fat
h)Your intestine doesn't function properly
i)You take medications against epilepsy
j)You are pregnant
k)You are breast-feeding
l)You have a genetic defect (a mutation of 1-??-Hydroxylase)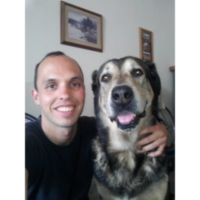 on March 22, 2013
at 09:39 PM
There would have to be different needs based on genetics, but there's also differences in serum level response to supplementation/sun exposure between people, which might be based largely on body fat. When I took 4000iu last winter, I hit 90ng/ml, which I felt was too high. My test result yesterday after taking 2000iu this winter was 52ng/ml, which is exactly there I wanted it.
on March 23, 2013
at 07:50 AM
Highest level that i got naturally was 108 nmol/l from sunshine alone. It was after 6-7 months of walking around shirtless. I dont know how high i get from supplements. Will do a first blood test supplemented in a month. I think around ~110 is good value for pale northern people. I also eat a lot of vitamin d rich foods, like river lampreys (they have over 25??g of vitamin d per 100grams, also 2500??g of vitamin A), burbot liver etc and herrings, bone marrow?.
Sign in to Your PaleoHacks Account