Digestive issues acne
Answered on November 03, 2013
Created November 03, 2013 at 8:30 PM
I am 3 weeks official paleo now, about to be 4. So far i have sufferd from gas, vomiting recently and diarrhea. I had constipation issues before earlier this year twice before paleo. Now i go once a day but it usually requiers straining. Added magnesium glyc. Which are causing me lose bowels. Sudden acne/breakout returning om my chin after being clear for years. Skipping the eggs now to see if it might help with my acne.
Also for some reason now upping my meat intake seems to mess with my system, i am not used to eating red meat at all or beef etc. Just from time to time chicken or pork at times.
I really want the Paleo to work out for me! Please has anyone some ideas to improve my digestive issues?
Get FREE instant access to our Paleo For Beginners Guide & 15 FREE Recipes!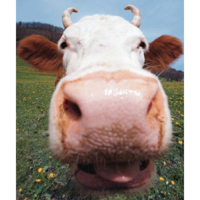 on November 03, 2013
at 08:58 PM
Run all your daily foods through paleotracker and then come back with some data, carbs/protein/fats. You might need to rebalance.
Sign in to Your PaleoHacks Account