Can my liquid fish oil be giving me acne?
Commented on September 12, 2013
Created September 11, 2013 at 10:13 AM
Hello, I have been taking 5ml of Swisse Ultiboost Wild Fish Oil liquid (Australian brand) off and on for the past few months.
I started taking it as I never eat fish just because I really don't like it at all, I never have my whole life. I know it's good in so many ways but I just can't do it. Even the orange flavoured fish oil makes me gag!
For the first two weeks I took 5ml each day then stopped as I noticed I was getting a lot of chest and back acne. After one week of stopping and the acne subsided I started again, same dose for another two weeks and again I developed the acne in the same places within a week. I stopped again with two weeks break before starting again and each time the acne disappears and develops again when I start the fish oil again.
I don't ever get back or chest acne before or during my period so I know it's not from that. My diet has not changed at all either. Maybe I'm taking too much but it doesn't seem as powerful as other brands per 1ml.
Here is the dosage info-
INGREDIENTS: PER 1 mL: Fish Oil ??? Natural 870 mg Contains: Omega-3 marine triglycerides 261 mg Eicosapentaenoic acid (EPA) 139.2 mg Docosahexaenoic acid (DHA) 87 mg
Views




4.5K

Last Activity




1768D AGO
Get FREE instant access to our Paleo For Beginners Guide & 15 FREE Recipes!
on September 12, 2013
at 01:48 AM
"Can my liquid fish oil be giving me acne?" Just going by the anecdotes on this web site alone, I would say Yes.
Here are links to a few of them,
Acne with Fish Oil/Cod Liver Oil?
Why fish oil CAUSES acne for some?
& here's one relating to 'Flax seed oil and acne', another oil high in omega-3, tho in this case ALA rather than EPA/DHA.
I've pondered if this is an issue for people who have a tendency for oily skin (as against a tendency for dry skin).
Out of interest, do you know if your current omega-6 intake is very low?
on September 12, 2013
at 12:53 AM
In my experience, too much causes me to break out with chest and back acne. I was taking 5,000 mg cod liver oil and 2,000 mg fish oil daily, and I had wicked cystic acne on my chest and back. I eliminated the fish oil and just went with the cod liver oil, and the acne went away.
I experimented with adding in the fish oil again, and the acne returned. Cutting it out again eliminated the acne.
For me, there's no doubt.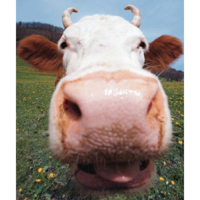 on September 11, 2013
at 02:42 PM
Simple answer is to try a different brand and see if that helps.
Sign in to Your PaleoHacks Account