Votes


0
Answers


2
Views


23
I bought tapioca flour and potato starch for a paleo bread recipe using one or both of the nut flours. Now I cannot find the recipe. Can you help me? Thanks, BJ
cider
0
· February 27, 2015 at 2:41 PM
I have goggled and I meant using them WITH almond/ and or coconut flours.
Votes


0
Answers


9
Views


3.3K
I had stopped eating them for a while. As far as I know, they used to cause me no issue. Now that I've reintroduced them, I feel fatigued whenever I eat them. I've tested just eating yolks. I always get a bit of white, but it's mostly just... (more)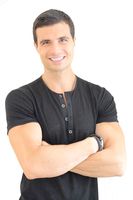 Hey guys – something that I'm surprised to see very little commentary on across the web, regarding eggs and depression or poor energy issues, is the fact that eggs contain very high levels of choline. High doses of choline, especially for... (more)
Votes


1
Answers


31
Views


33.2K
I used chia seeds for the first time in a batch of homemade Kombucha on Thursday and by Friday morning I was having violent diarrhea, which lasted for two full days, approximately every 30 minutes. Other than the diarrhea, weakness from... (more)
Kation
0
· April 29, 2012 at 8:06 PM
You're not alone! For me it wasn't kombucha, it was chia seed pudding. While my reaction wasn't quite as strong as yours (thankfully), the general outline was the same. FYI: I've learned that I don't tolerate sesame seeds very well either.